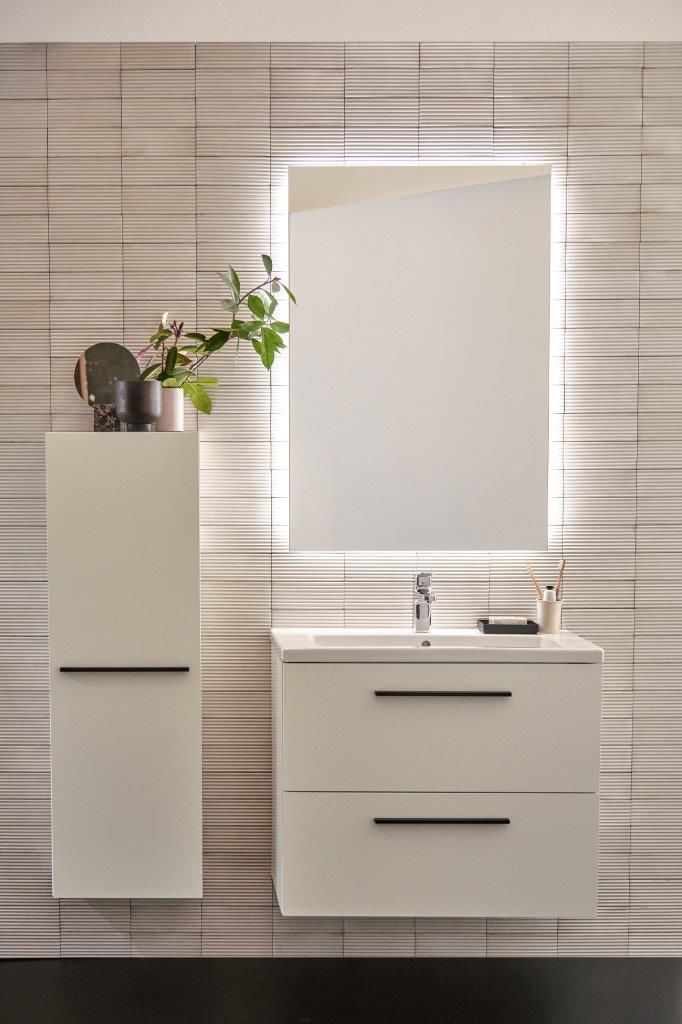 The range benefits from Ideal Standard's latest technology too, with all toilets in i.life A + S featuring RimLS+ technology which allows for better hygiene thanks to its strong flush and no overhanging rim.
i.life S provides space-saving capability, and has a contemporary, soft-square design, featuring a variety of ceramics and furniture including basins, WCs, shower trays and vanity units. i.life S has been created specifically for smaller spaces, and is ideal for ensuites and under-the-stairs bathrooms. The vanity units and washbasins offer further compact organisation options, helping keep rooms neat and tidy while complementing the aesthetic look.
The ceramics and furniture of i.life A and S are complemented by i.life's bathing, enclosure and shower tray options which can enhance small bathroom spaces, or compliment larger areas. The end result is a complete bathroom offering, from double and single ended baths, to the Ultra Flat S i.life shower trays.
The range will be completed by i.life B which will be available in September 2022 with all the new products from across i.life able to be mixed with solutions from other ranges through Singular™ for extra versatility and flexibility.