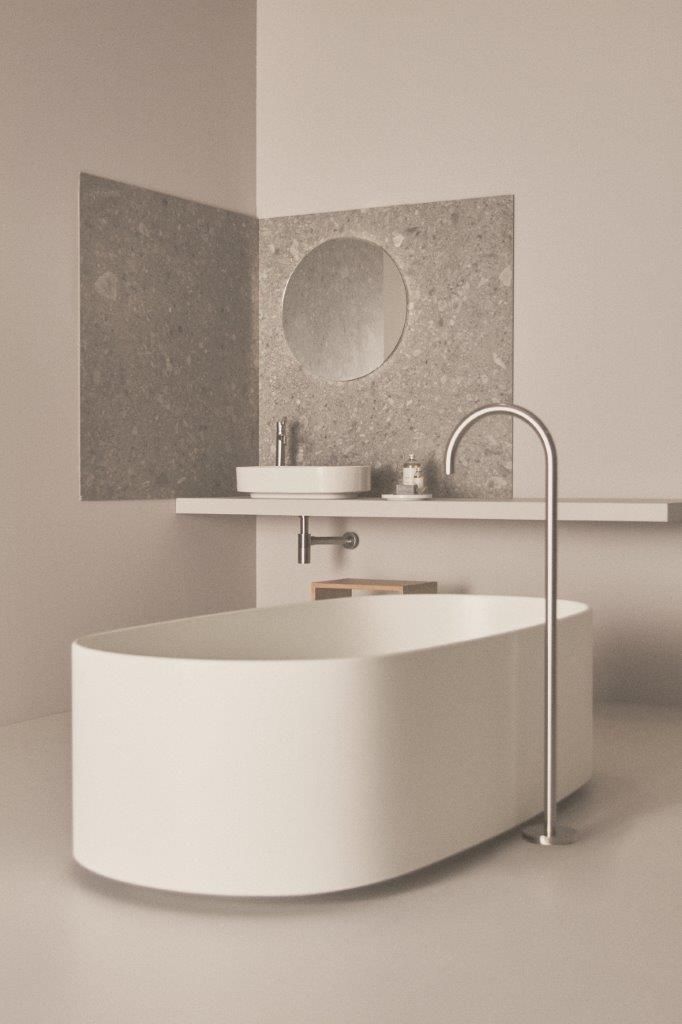 Architecture, design, technology, and environmental awareness are the guiding principles of this collection. Comprising a range of basins and an elegant solid surface bath tub, the Linda-X collection stands out for its super-light design, which is minimalist and clean, but designed to have a dramatic impact.
One of the key visual elements of this collection is the ultra-thin edges of the basin. Linda-X is made with a unique ceramic blend Diamatec®, which not only results in a fine ceramic which is visually appealing, but also guarantees extra durability, as well as reducing the use of raw materials in its production. The result is a piece that meets the expectations of modern-day design: sustainability and grace.
The platform on which the basin stands is a key part of the design, which gives the visual impression the basin is almost weightless and 'floating', while also creating a space-conscious solution for the needs of modern lifestyles, as it means you can place the basin on narrow furniture.
Linda-X basins are available in 5 sizes (45 to 75 cm) and three finishes (glossy white, silk white, silk black). The perfect match to Linda-X is the Joy taps collection, also designed by Ludovica+Roberto Palomba.
Joy has a very different but equally striking look. The design stems from the desire to create a smooth and continuous surface, resulting in a clean and modern singular piece of brassware. This product was designed to be versatile, as it suits both square or round ceramics. It's a piece that adapts perfectly to different environments. Its four finishes (chrome, silver storm, brushed gold and magnetic grey) each reflect the form of the tap and its intention to create a strong visual statement.