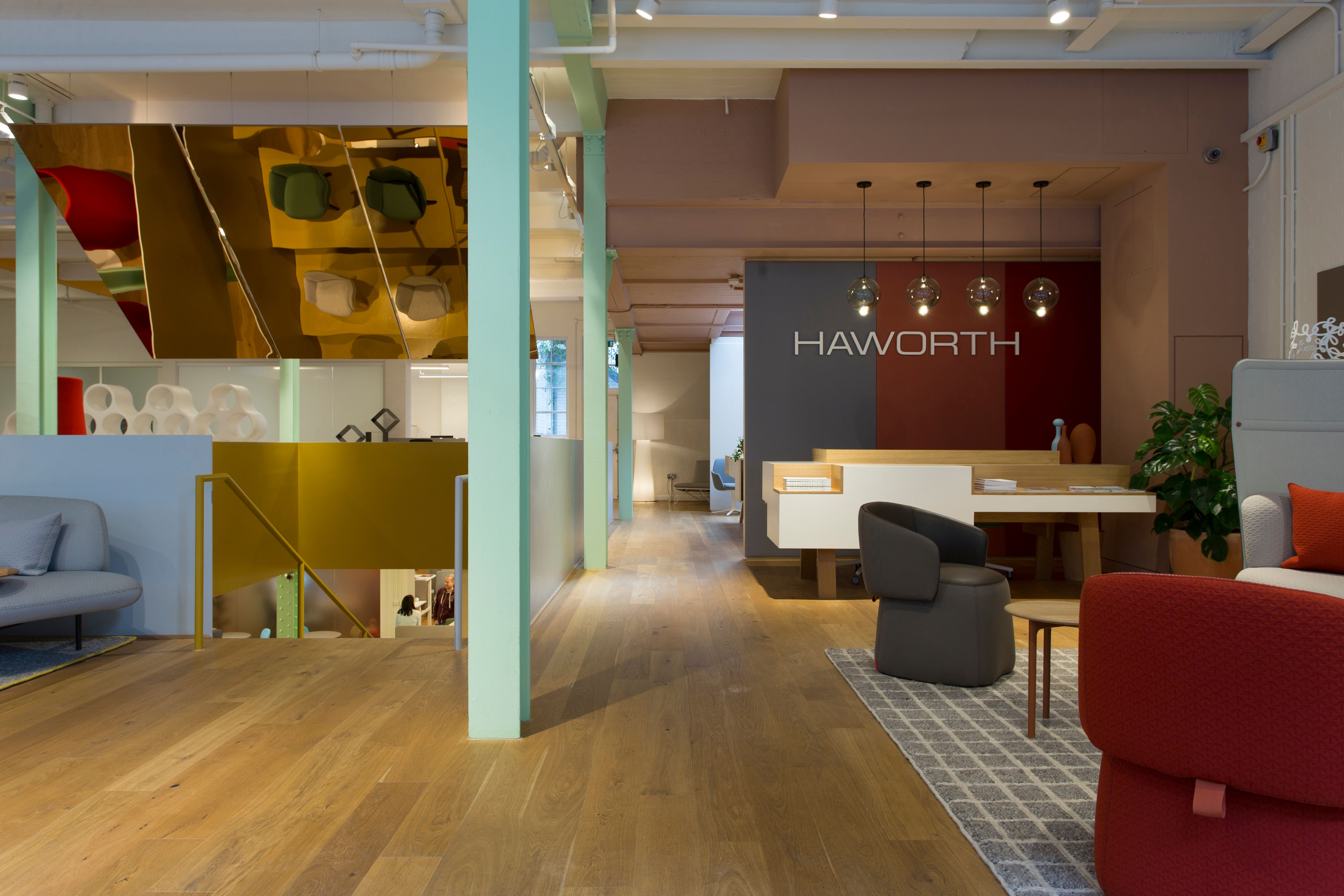 Founded by G.W. Haworth in 1948, Haworth is a privately held, global leader in the contract furnishings industry. What began from humble roots — crafting wood furnishings in a Midwestern town on the shores of Lake Michigan — has evolved into a global company with a focus on Organic Workspace that helps people perform their best.
Haworth's three pillars—combined—are what differentiate us: Family-Owned, Global Expertise, and Design Led.​ So does our heritage, deepened by three generations of one family and guided by our Values—the cornerstone of our culture.
We design, source, and manufacture products in the markets where they are delivered, ensuring solutions are tailored for distinct cultures and client preferences, greater agility, and more sustainable sourcing. With our global footprint and diversity of ideas, we deliver the best in design thinking to clients wherever they are in the world. 
Events
As the office continues to adapt for the future, how will it support our new way of "Hybrid Work"?   RSVP to jackie.bergonzi@haworth.com

As the office continues to adapt for the future, how will it support our new way of "Hybrid Work"?  RSVP to jackie.bergonzi@haworth.com

Join Maria Gonzalez & Sam Aitkenhead as they unpack hybrid work from two polar spheres where it spawns from.  RSVP at jackie.bergonzi@haworth.com