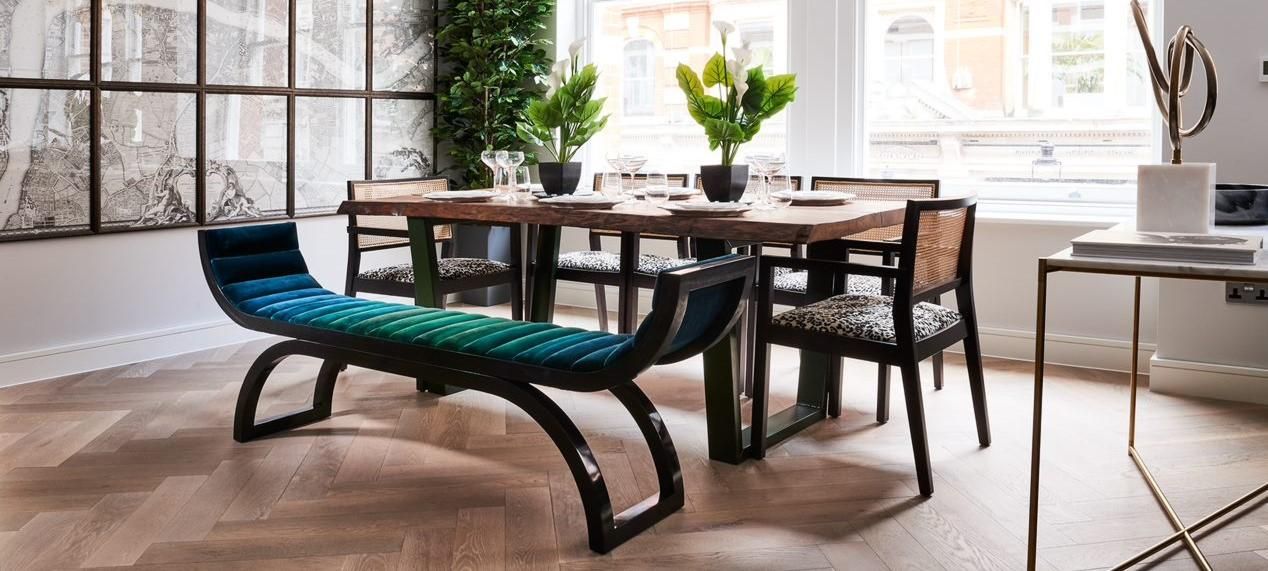 Istoria Wood Floors by Jordan Andrews have been supplying hardwood flooring to designers, architects, trade and public since 2001. Manufactured in North London, we bring an extensive knowledge to you of both engineered hardwood flooring and the construction industry.
Drawing on inspiration across the design spectrum from older traditional finishes to modern styles, we continue to design and add to our archive of floor options every year, keeping the collections fresh and in tune with current trends.
Here at Istoria Wood Floors by Jordan Andrews you can design a floor to suit your individual needs. Choose the colour, grade and the style of flooring to achieve your truly bespoke wood floor that is tailored to your individual style.
From onsite factory, we conduct quality control straight off the production line, meaning turnaround times are dramatically reduced with amendments and adjustments to your liking made immediately.
We're proud to be creating opportunities for skilled craftsmen and supporting the British manufacturing industry.