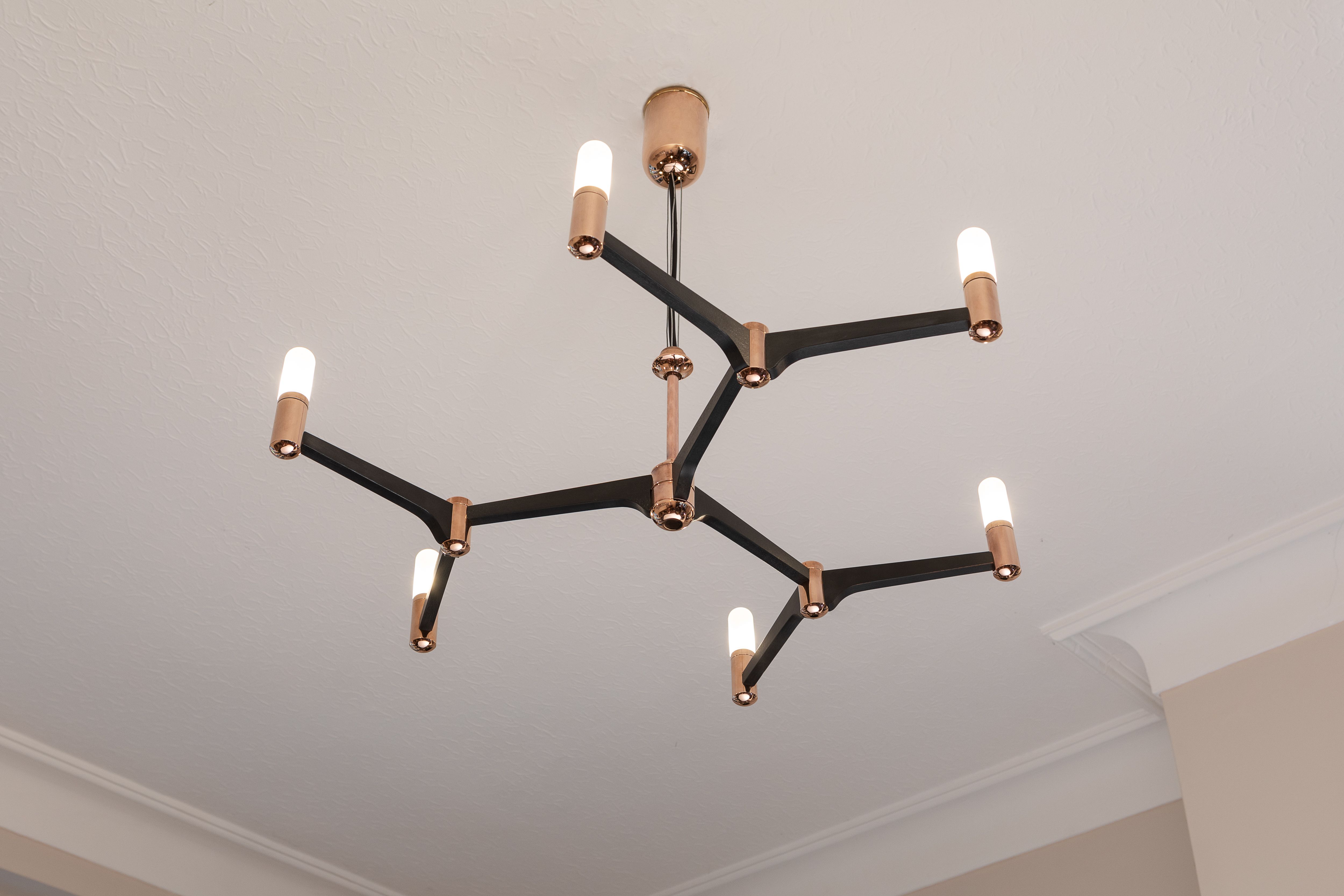 The time has come for the lighting industry to consider the effects of mass-production and material over-consumption. At Joe Scog we pride ourselves in such sustainably-minded actions as using biodegradable hemp-based packaging, designing with stock metal sizes in mind and components with multiple use and across different products to minimize wastage of good materials.
At Joe Scog we celebrate the engineers and craftsmen behind each and every component, and guarantee that our products are100% made in Britain. Each product is engraved with a unique serial number and supplied with an engineer's logbook/manual to enhance the purchasing experience and maintain a strong connection between the client and the brilliant British engineers behind their products.
Our products are engineered to be almost completely dismantlable, meaning they can always be easily maintained. Designed always with the thoughts of the engineer, craftsman, and electrician in mind, Joe Scog products are made as items to be kept and passed on.
Tailored products, manufactured only when commissioned, we believe, are key to steering our industry away from harmful mass production
New Product Launches
Press Releases