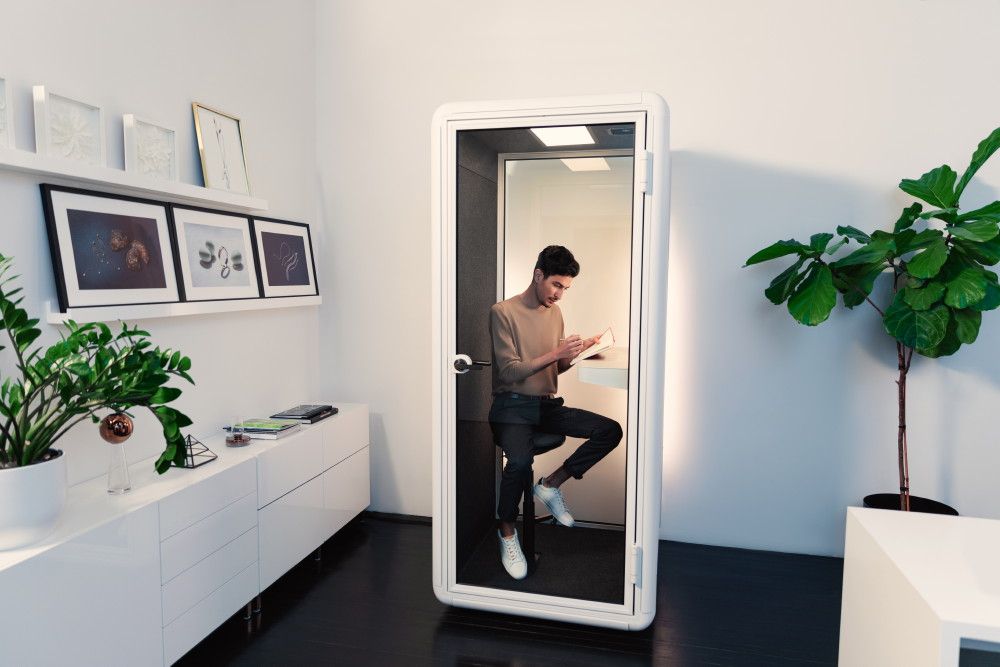 KOPLUS are a manufacturer of world-class furniture products, sold via a distributor network across the UK, USA, Australia, Japan, Far-East and Europe. our main showroom lies in the heart of Clerkenwell, London where you can view most of our products.
Our specialist acoustic booth collection is renowned for being one of the very best in construction and performance, whilst we are unique in holding large stocks of product in the UK for fast-track delivery & installation.
We are also launching our sister company FRASER GRACE at CDW 23, which offers soft privacy booths and other agile furniture for the workplace.
www.koplus.co.uk
Events
Find out how to maximise your effectiveness on the popular business platform. Brought to you by Bloq creative carpet tiles.

Mark Ruemel (Business coach) helps making your conversation effective. Tickets are limited. Email Maria Davy at m.davy@bloq.nl for info/availability.

Relax and let your worry lines fade away! The art of Face Yoga brought to you by Bloq creative carpet tiles.