Nomique Seating Ltd
| Acoustic Materials
| Contract Furniture
| Workplace Furniture
| Showroom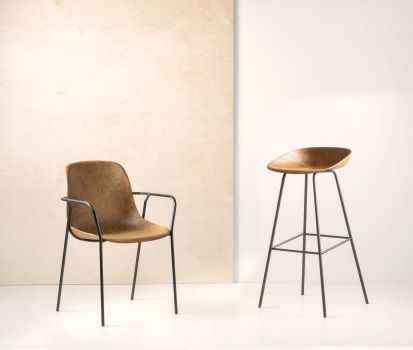 Nomique is a UK manufacturer of stunning furniture collections that have inspired dynamic flow and well-being in the workplace for 20 years. We're part of the Fair Furniture Group, a family of innovative European manufacturers, using sustainable and circular practices to create carbon neutral furniture from recycled and biodegradable materials. Using hemp fibres, we have developed the first 100% biomaterial and recyclable chair range that looks fantastic in any setting.
Events
Patchwork offers a quiet place for workplace privacy. We are launching Patchwork in the UK with daily cheese & wine parties during CDW.  

Join us for cheese & wine whilst learning more about our range of sustainable, recyclable and biodegradable furniture.