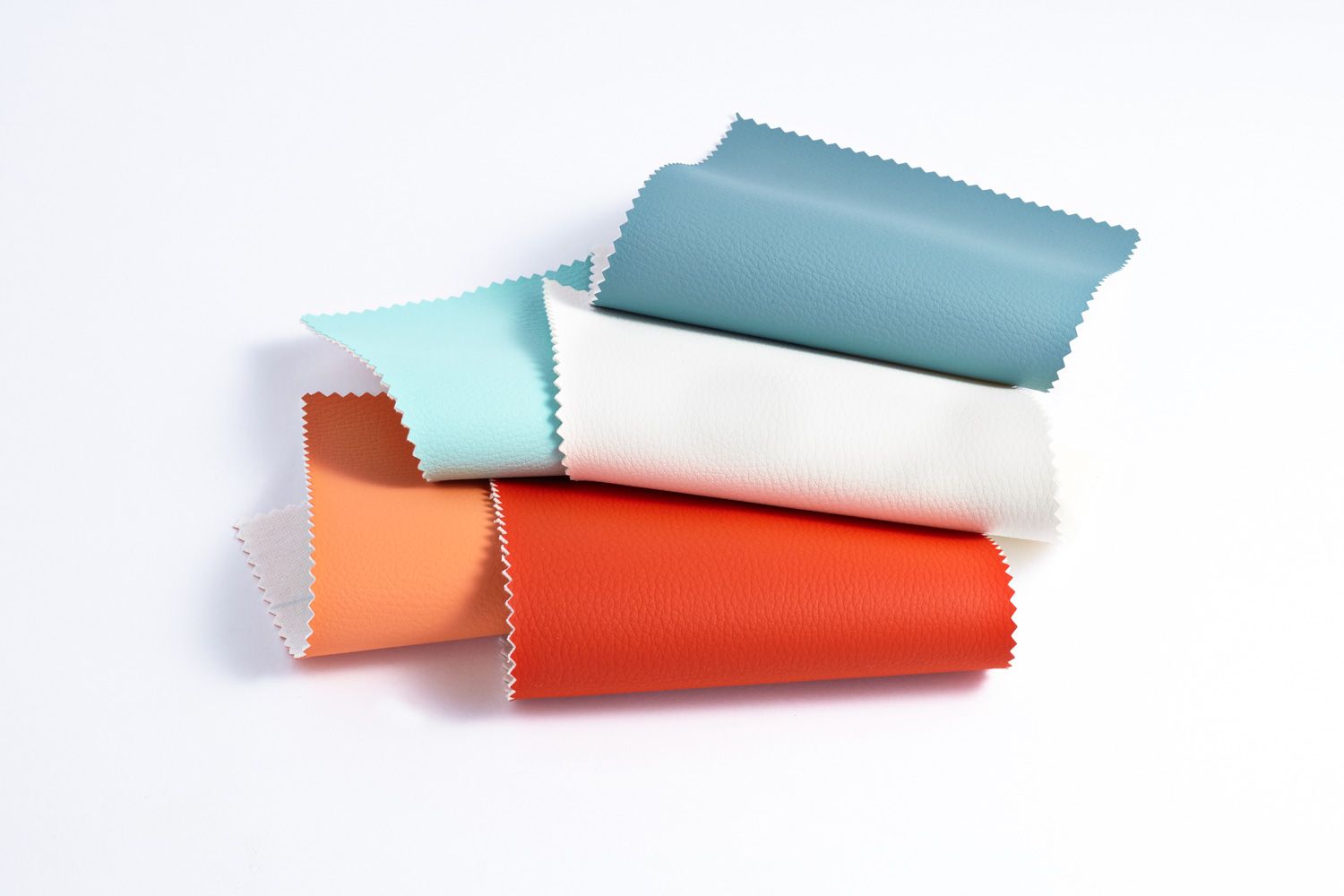 We design and manufacture contemporary, high quality textiles for architects, designers and manufacturers. Our fabrics are suitable for specification in public spaces, high traffic areas, airports, stadia, and domestic interiors alike.
We ensure our faux leathers and woven fabrics are as sustainable as possible through a combination of technical expertise and constant research into new ingredients and manufacturing innovations. We therefore have a strong focus on our environmental impact throughout all of our processes, from design to delivery. For example, our backing cloths are made from recycled polyester and organic cotton, our pigments are organic and our waste PVC is recycled, just a few initiatives among many to demonstrate our commitment to the future.
Our products are manufactured in the EU and we have full control of the ingredients used, which are REACH compliant and phthalate free. We are active members of Vinyl Plus, UN Global Compact and are also ISO 14001 and ISO 9001 certified.
Chieftain Fabrics are committed to being as forward thinking as possible. Thanks to our scientific expertise and our sustainability ethos we continually improve our products. Their contribution to environmental and human health is our priority.