30 Mar 2022
FORBES & LOMAX USES A NEW 100% RECYCLED PERSPEX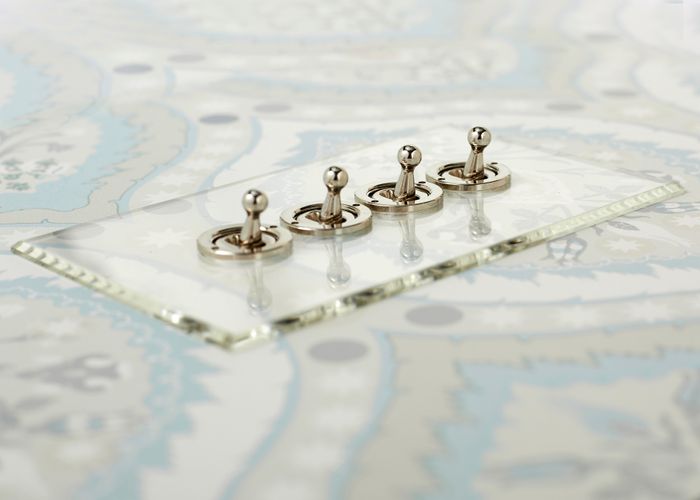 Inspired by the glass switches of the 1930s but with all the advantages of modern technology, the Invisible Lightswitch® has become synonymous with Forbes & Lomax.
As from March 2022 all their switch and dimmer plates will now be made from 100% recycled Perspex.
The Greencast® sheets of Perspex are created from the waste and scrap material of manufacturers and fabricators. Ordinarily this would end up in landfill.
By sourcing this sustainable material, Forbes & Lomax are helping to ensure they are doing their part to reduce their impact on the environment.