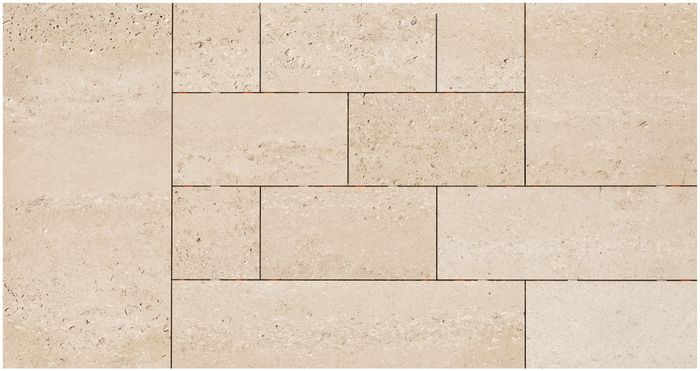 Above is the range panel located at our factory on Portland which shows the typical geological characteristics of Heritage Portland Stone™
Heritage Portland Stone™ includes the geological characteristic of our Whitbed seam which ties in with historical use on all Portland buidings typically pre 1970's.
Shell Content
Heritage Portland Stone™ has some areas of low shell content and some areas of high shell content.
Shell Distribution
The shells are randomly distributed across the stone.
Texture
Varied texture is evident across the slab. Tight, uniform areas are adjacent to areas of openness and concentrated inclusions.
Colour
Typical Portland colour - creamy/white mellowing to grey/white over time.