21 Jan 2022
Margas Lounge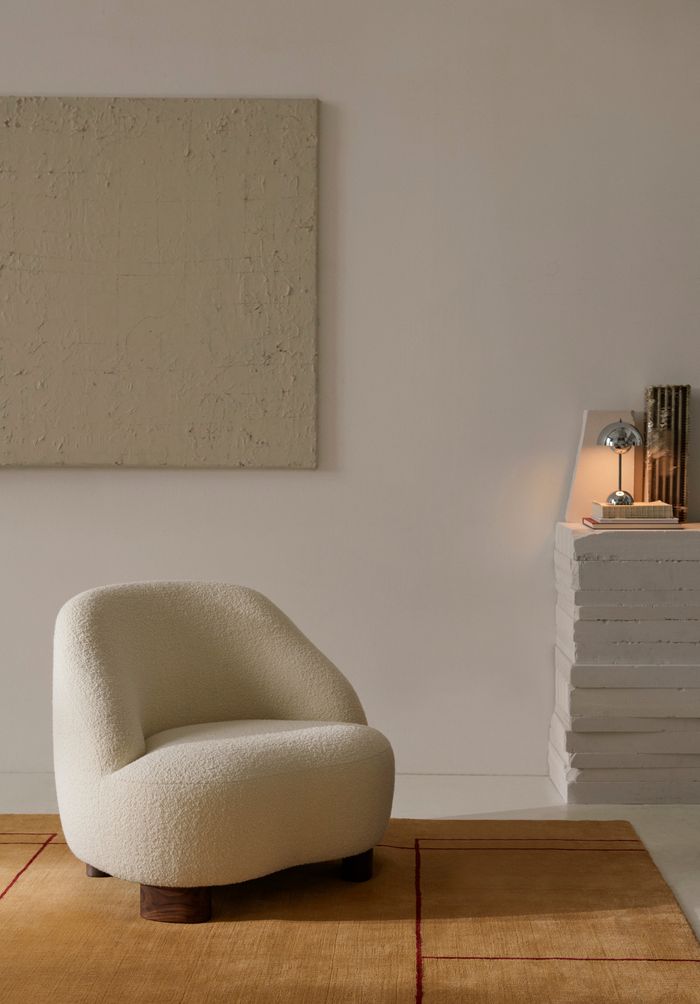 Inspired by her grandmother, Marga von Dardel, is the Margas Lounge Chair designed by Louise Liljencrantz for &Tradition.
New for 2022 from &Tradition, the curved, upholstered form of the Magras provides a contemporary Scandinavian aesthetic that works well for contract and residential interior spaces.
Beautifully upholstered in a selection of organic colourways, the Magras is made from solid beech and plywood and the frame of the chair is covered in HR foam and polyester wadding. Its wooden legs are turned and CNC milled before either oiling or lacquering.