01 Feb 2022
New School tables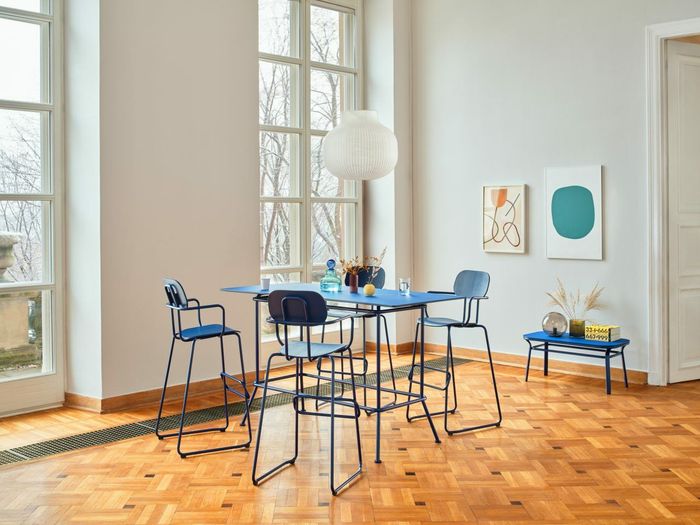 The New School collection was created out of nostalgia. Form Us With Love design studio has added a variety of tables to the collection that will suit different environments such as office canteens and hospitality environments.
The studio was inspired by the familiar form of a traditional school chair. Its frame made of bent tubes was a starting point for a series of modern chairs and modular tables. Steel and veneer used in the projects are at the same time practical and familiar.
The linoleum top finish provides a soft touch giving it a light and adaptable table for different environments with different shapes, sizes and heights.