25 Feb 2022
Perry Coffee Table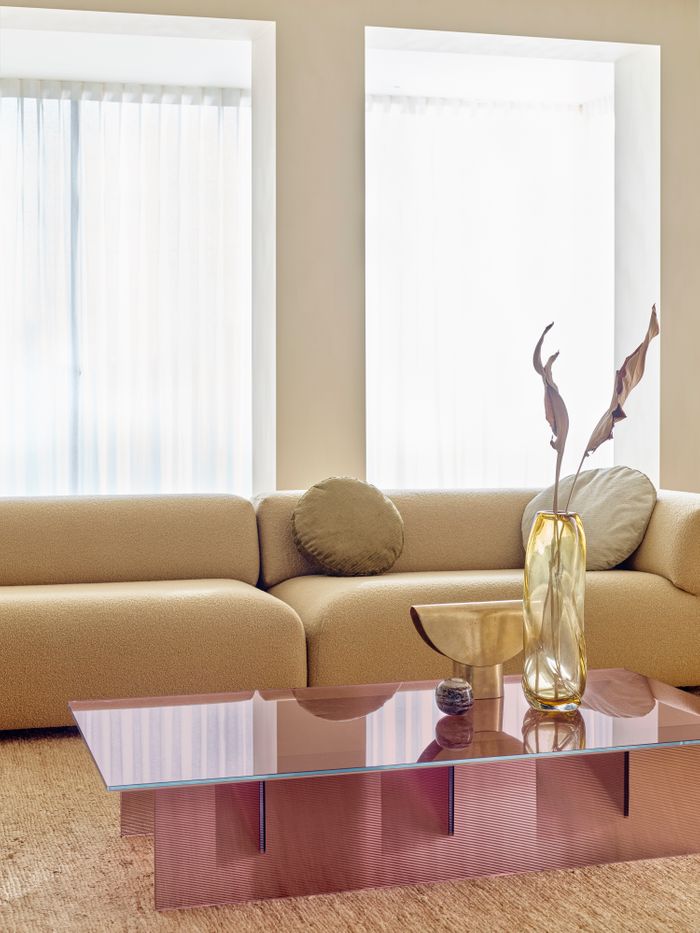 The Montis Perry Table by American designer Max Lipsey, is a contemporary coffee table with a light, playful aesthetic.
Inspired to create a distinct form to complement the Montis soft seating, Lipsey explored contrasting concepts such as hard and soft, opaque and transparency. The result is a geometric profile with a narrow ribbed texture. Made of ribbed glass, the Perry lends a fresh sensibility to the bedside or lounge space.
Available in 8 colours.