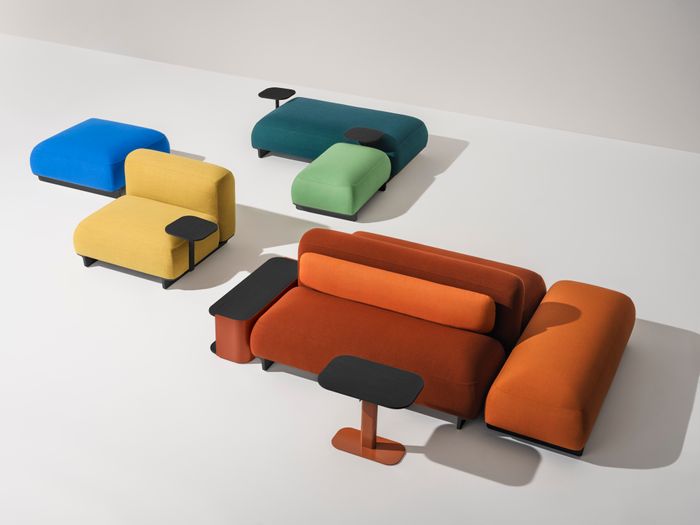 Designed by Ichiro Iwasaki for Arper, Ralik brings endless possibilities to any space with a fully modular system equipped with quick and tool-free linking.
The collection includes six seating components: a pouf, seat with backrest, and bench in both one and two seat configurations. These components can be used together or apart, working in small clusters or coming together for a larger composition. The Ralik tables slot in seamlessly to provide structure and surface to the softer forms, and individual cushions can be fixed against backrests to ensure comfort in larger configurations. Seating elements and adjoining tables include charging outlets for use at home, in office or in public spaces. Distinctive L-shaped recycled polypropylene legs give the modules a light sculptural effect and access underneath for cleaning. Both upholstery and legs are offered in a variety of colors to mix and match.
The collection is fully disassemblable with removable upholstery for easy reuse or recycling, and sustainable materials throughout.