19 Oct 2020
13 reasons to specify laminate for your project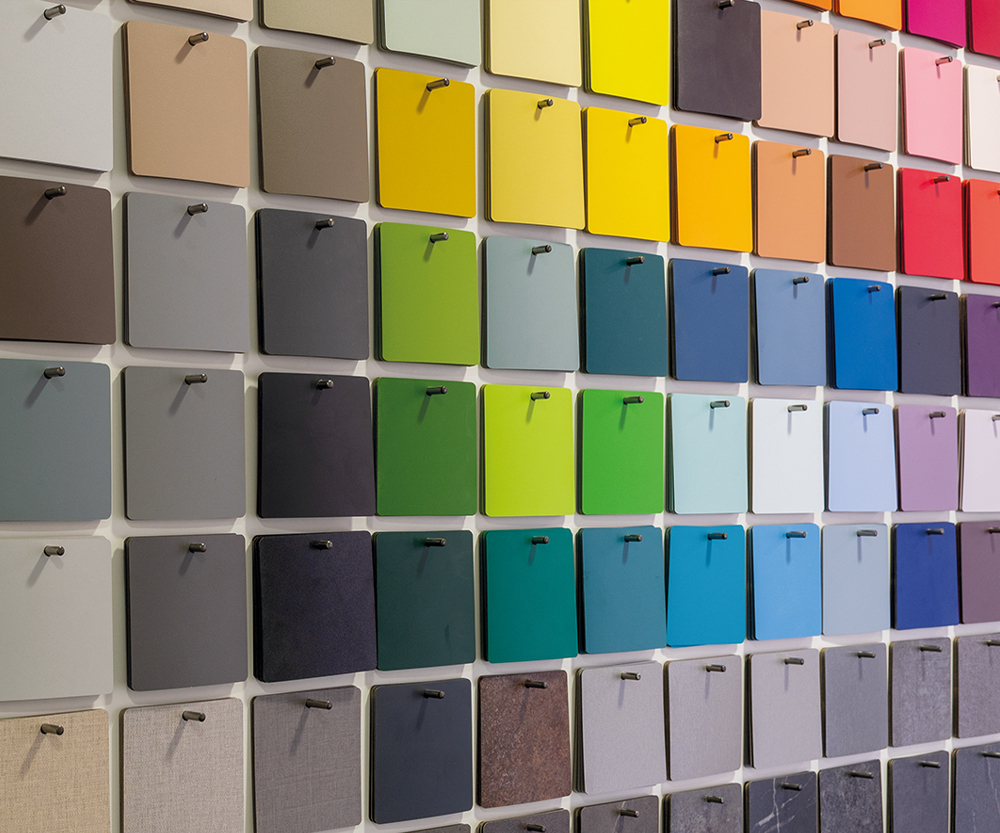 Projects and interiors are more demanding than ever, so it is important to make sure you are specifying the right surface. Laminate is a staple product for many designers, as it offers flexible design in both commercial and private applications.
Elliott Fairlie, Head of Decor and Design Management, at EGGER UK and Ireland, said "Laminate is the right choice for those looking for a surface that will meets the demands of an interior without compromising on the finish. It provides a realistic, durable and versatile surface that can be used across multiple applications".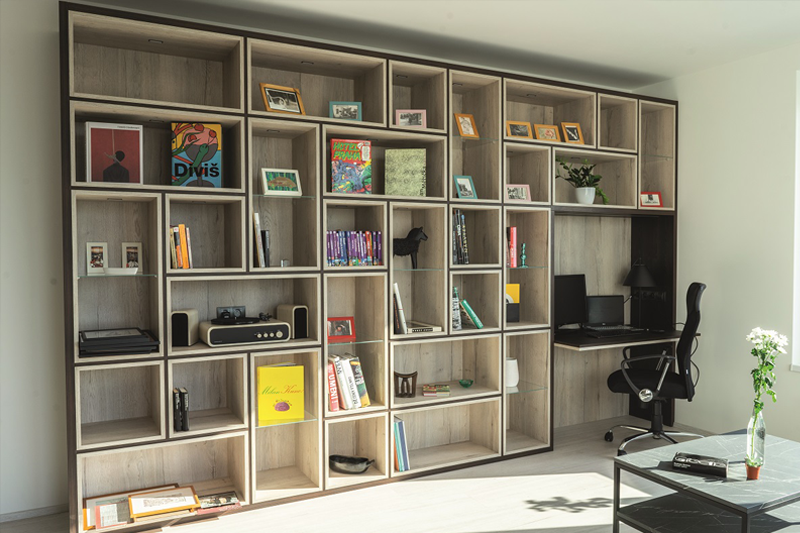 Pictured: H1199 ST12 Black -Brown Thermo Oak and H1176 ST37 White Halifax Oak. Photo credit: Ivan Hovorka
Laminate helps to create a design statement that is robust and functional. This is often difficult to achieve with alternative materials, but thanks to the flexible and hardwearing surface of Laminate, designers' aspirations can be met.
EGGER's international collection of 259 laminate decors enables you to design with confidence. Available in woodgrain, uni colour and material finishes, they can be sourced worldwide, so if you are working on an international rollout you can guarantee a consistent look.
13 reasons to specify EGGER Laminate:
Available in 259 woodgrain, material and uni-colour decors
Offers a realistic, robust and cost effective alternative to solid surfaces
Available in eight formats to suit all design requirements: Standard, XL, Gloss & Matt, Feelwood, Door Size, Compact and Coloured Core.
High resistance to heat, impact, scratches, wear and water vapour
Achieve a coordinated finish with matching board and edging
Tested according to ISO 22196:2011, providing a safe antibacterial surface
Lightfast surface
Easy to process, maintain and clean.
Suitable for high traffic areas in commercial interiors including table and desktops, bars, reception desks, doors and worktops.
Produced using 57% renewable resources
Standard (Type P) and Door Size Laminate are suitable for curved or rounded applications
Can be applied onto a wide variety of coreboards to produce a high quality surface
Coloured core, HG and XL laminates are Marine Equipment Directive (MED) certified for use in shipbuilding.
To preview laminates from the EGGER Decorative Collection 2020-22, please click here.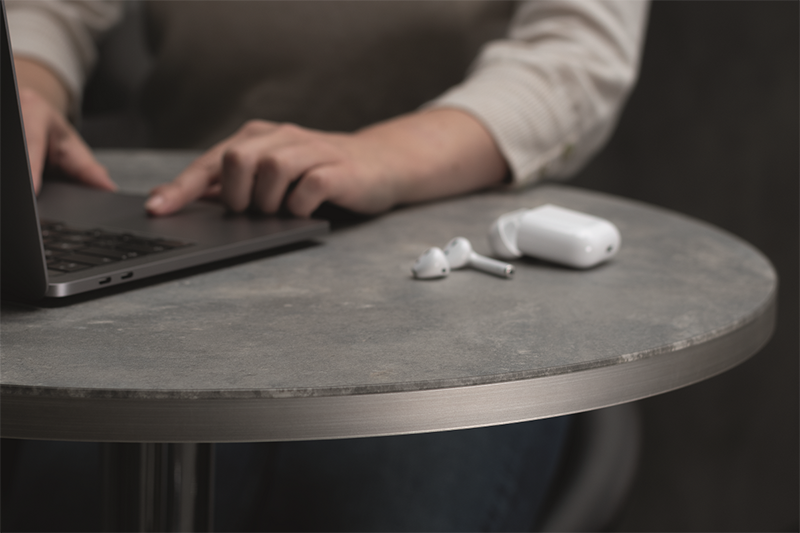 Pictured: F120 PT Light Grey Metal Rock