01 Apr 2022
Andreu World has been awarded two Red Dot Design Awards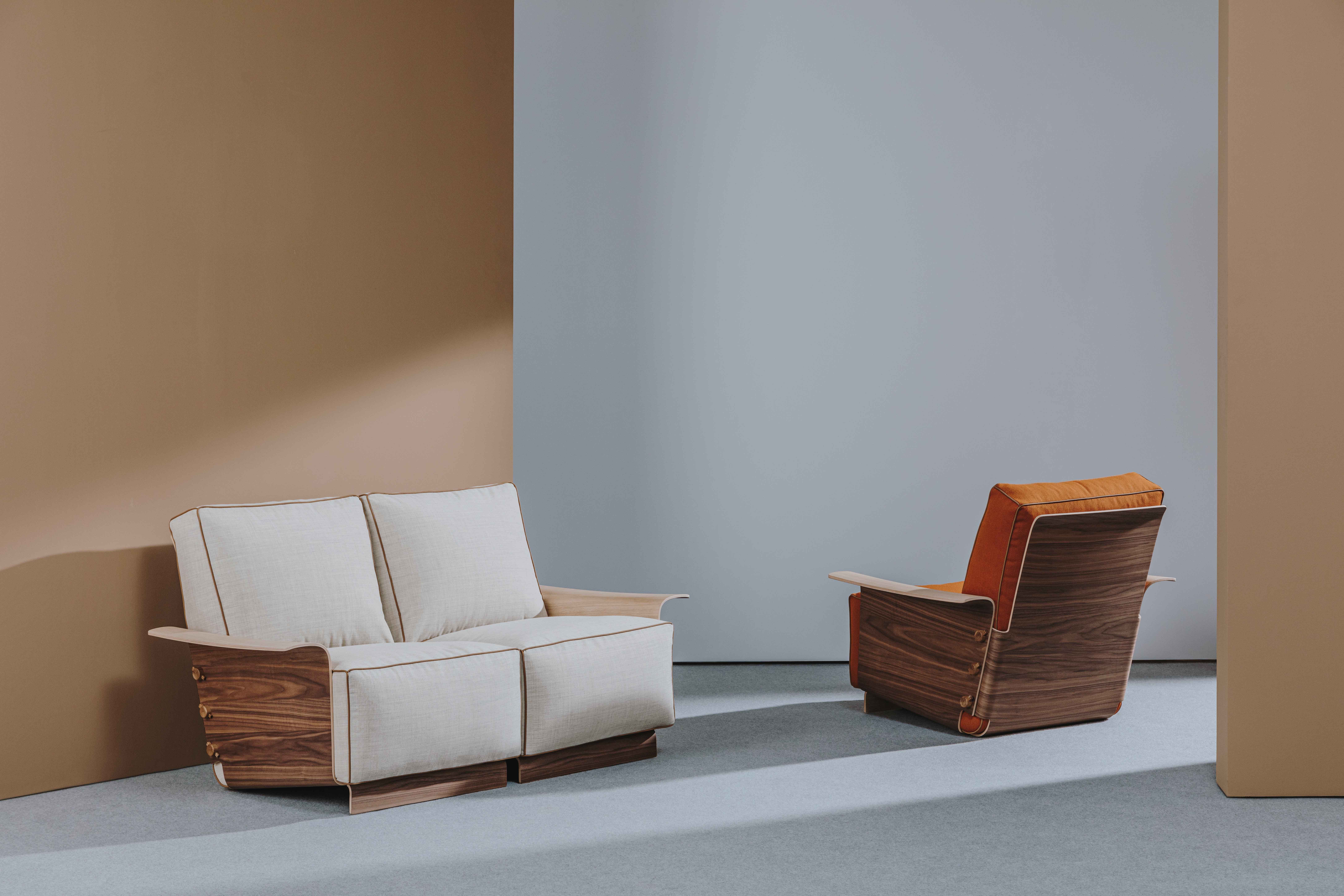 Every year, the Red Dot jury, composed of international design and architecture professionals, passes its verdict on the best products and designs of 2022. This year, the Adela Rex chair and the Forest Club sofa, designed by Philippe Starck for Andreu World have received the "Red Dot Design Award" distinction. The panel of experts awards this internationally recognized seal of quality only to products that stand out for their innovation and high design quality.
Enveloping and technological, the Adela Rex chair collection is designed for the circular economy using FSC® 100% wood and with a chain of custody right from the living tree to the final product. At the same time, Forest Club is a modular sofa design that uses wood to encase a comfortable and ergonomic upholstered interior.
Adela Rex is Andreu World's first collaboration with French designer Philippe Starck. Made entirely of plywood, the Adela Rex collection is part of the 100% pure wood project that brings together a selection of designs made in part or in whole only with wood from reforested forests and certified FSC® 100%, from the tree to the final product. Adela Rex is a collection designed for the circular economy, with a minimal carbon footprint, designed and manufactured so that all components are easily separable and recyclable at the end of their useful life. Its design conveys great precision through the perfect fit of the three pieces that make up the chair, like a puzzle, without the need for hardware, screws or additional elements, making the seat and backrest interlock smoothly through their curves and careful detailing. Forest Club is a collection of modular sofas, which highlights the use of plywood to give shape to the structure and form the seat, naturally generating the armrests that support the position of the seated body, and offering a multitude of possible uses due to its generous dimensions. The two cushions inside form a padded surface made up of a combination of foams of different thicknesses and densities that are finished with tone-on-tone or contrasting edge piping in different color options that coordinate with the wood tones of the oak veneer structure on the inside and walnut on the outside. Its joints are made by means of a clavet which is a strong and traditional fastener in solid ash wood that was used in the Middle Ages for the construction of furniture and seating.