19 May 2019
Chisel & Mouse present cityscape wall hanging model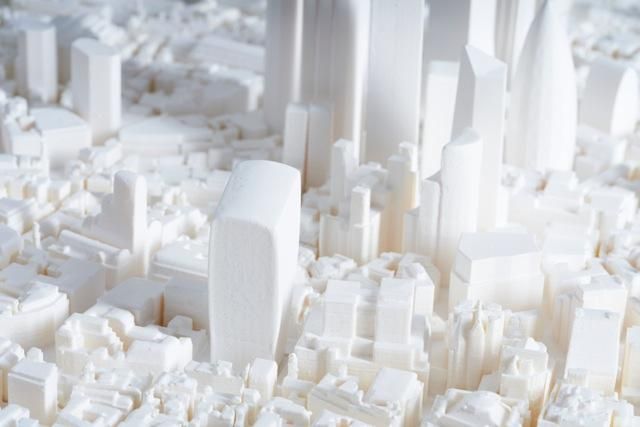 For Clerkenwell Design Week 2019, Chisel & Mouse will present its biggest cityscape wall hanging model to date: a giant architectural sculpture of London. One of the world's leading and most'recognisable cities, the huge London cityscape will be on display at British manufacturer'Deadgood's London showroom.
With a collection of modern furniture, lighting and interior products'designed and made in Britain, Deadgood embodies many of the principles of good design, while challenging the tired status quo and having fun with the creative process'values that Chisel &'Mouse identify closely with.
The London cityscape will measure 185 cm x 110 cm, and provide an aesthetic, intricate model of the city's landscape both north and south of the famous River Thames. A study in excellent'craftsmanship, the giant London cityscape is certain to inspire and delight any design aficionado and urban devotee.
Capturing the urban landscape in three-dimensional form
For Chisel & Mouse, cities are a model makers goldmine, offering a fascinating opportunity to explore and capture the urban landscape in three-dimensional form. With its series of original cityscapes, Chisel & Mouse are crafting an artistic representation of the physical geography of a city, reproducing its landscape in faithful detail.
Win a cityscape model from the Chisel & Mouse Blue River Series
During Clerkenwell Design Week, visitors to Deadgood's London showroom at 46 Old Street, will have an opportunity to win one of three models from the Chisel & Mouse Blue River Series.'Cities in this collection include Berlin, Boston, London and Rome'to have a chance of winning, visitors just need to leave a business card.
Deadgood's showroom'is'open daily from'10am to 6.00pm
'
'