28 Sep 2022
Clerkenwell Design Trail | Highlights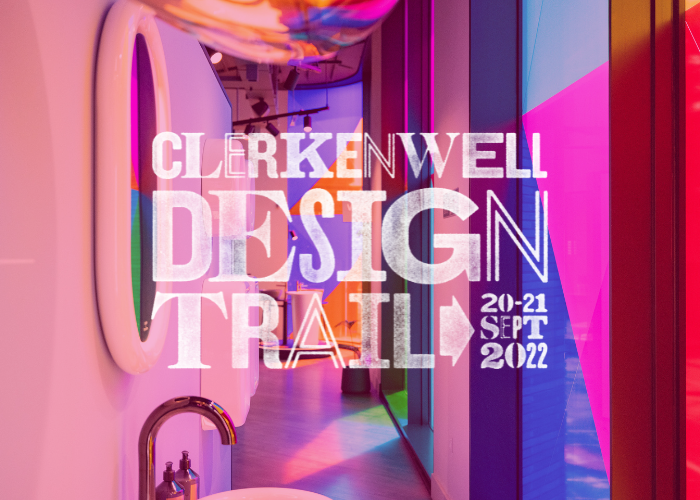 London Design Festival has adorned London in every shade imaginable for some 20 years now, except one colour - pink. That was until last year when The Clerkenwell Design Trail launched. Returning for its second year, several EC1 showrooms opened up their doors to host workshops, pop-up coffee shops, talks, installations, parties and much, much more.
From 20th - 21st September 2022, Clerkenwell Design Trail (or CDT for short) saw the likes of Arper, Fritz Hansen, Billi, Flokk, Roger Lewis & more showcasing some of the most prominent new designs within the industry, offering a light-hearted and insightful approach to the industry during the turn of autumn.
Here's what you may have missed from #CDT2022:
---

RGB Colour Experience | VitrA London
During Clerkenwell Design Trail, VitrA London hosted an immersive colour experience using material by art and design studio Carnovsky, which experimented with the interaction between colour in print and light form. Free to explore, at first glance, Carnovsky's artwork was a mix of lines, shapes & colours intertwined. However, when red, green and blue filters were superimposed over the top, different layers within the art were revealed.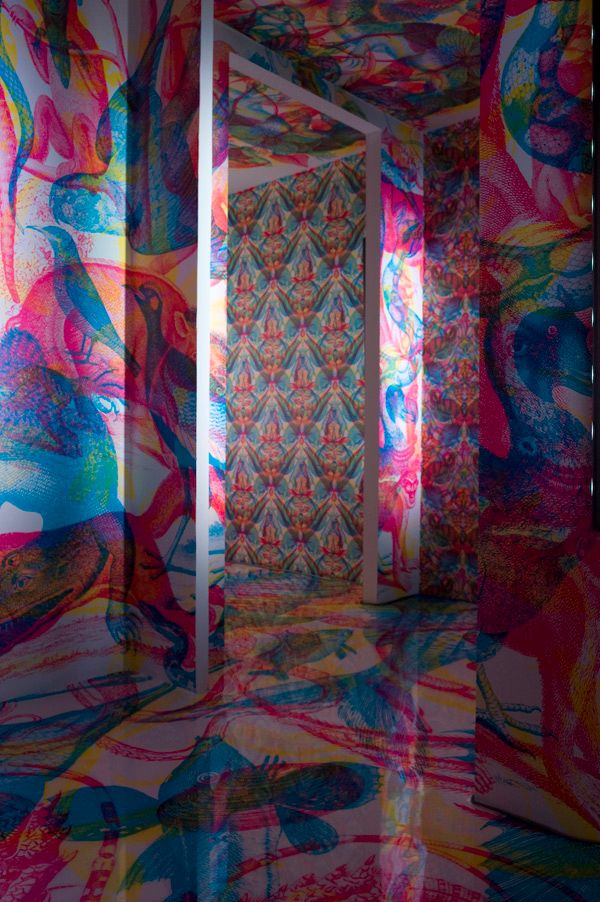 Above: The RGB Experience from Vitra London.
Meet the Red Dot Winner | Kusch + Co
Kusch + Co presented V-Care, winner of a Red Dot Design Award. Designed by Justus Kolberg, V-Care is a highly functional chair that combines comfort, hygiene & unique design. It's seat and backrest are polyurethane and therefore easy to clean and disinfect, which again makes it a piece of seating furniture suitable for a wide range of public spaces: from libraries, conference rooms, lounges and restaurants to waiting areas in hospitals and nursing homes.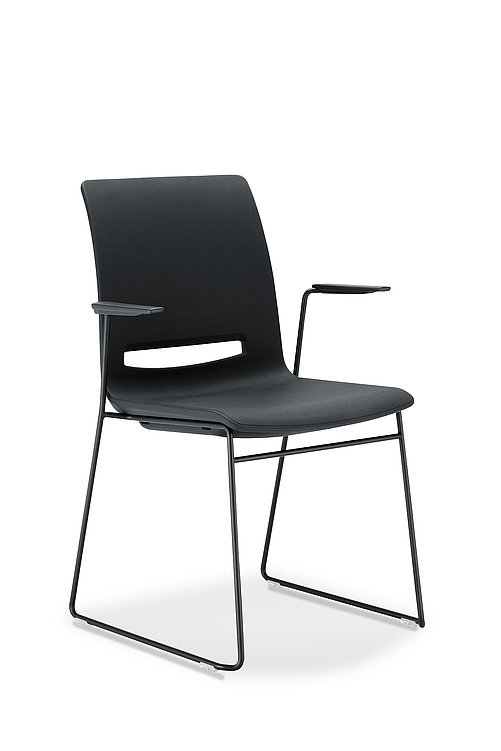 Above: V-Care by Kusch + Co.
Celebrating 150 Years of Extraordinary Design: Fritz Hansen & hospitality
As part of their 150th anniversary celebration, Fritz Hansen transformed their showroom into an exhibition space & installation largely themed around past and present hospitality. They replicated Suite 606; a closed room in the SAS Royal Hotel - preserved with original furnishings and layout for the last 70 years or so. Their installation sat alongside new Autumn pieces including Arne Jacobsen's FH3605 desk & Oneline light by Kasper Kjeldgaard amongst more.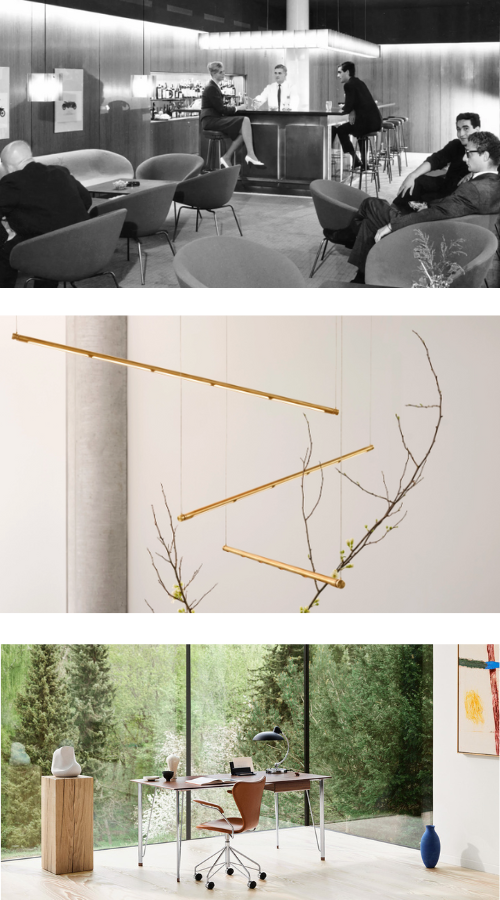 Above: The Pot Chairs at the SAS Royal Hotel in Copenhagen (1960), The Oneline Pendant in brass & FH3605 desk by Arne Jacobsen.
Plan Collection | Fredericia
Crafted to last in a circular economy, the Plan Collection was presented by Fredericia during Clerkenwell Design Trail 2022; a new, full scale series of chairs and tables suitable for modern working, dining & living. Designed by Barber Osgerby, the tables are available in the newly launched Kvadrat Really Textile Tabletops – an innovative solution made of upcycled end-of-life textiles to form the base for intriguing tabletops. The solution is a no-waste material that is 100% circular, long-lasting and certified to the industry's highest standard for wear and tear: category five surface resistance.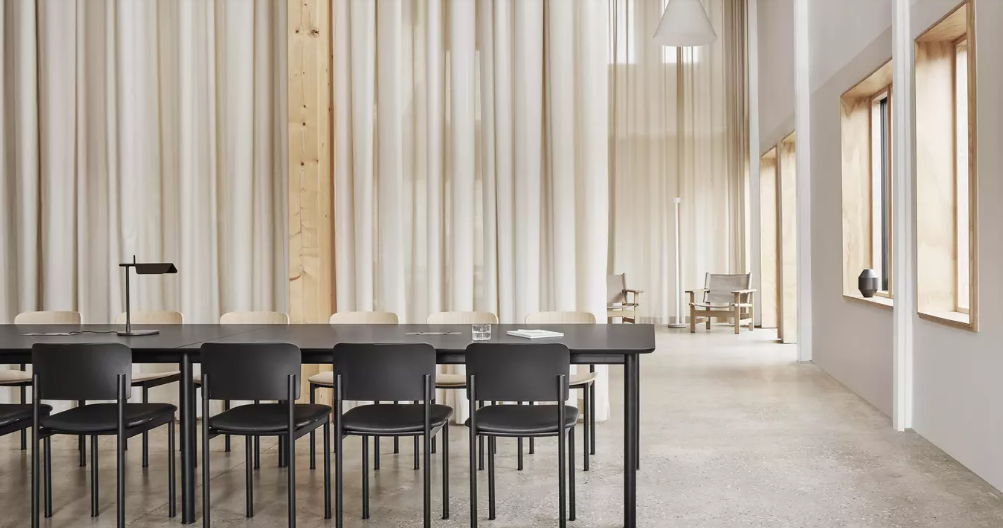 Above: The Plan collection by Frederica.
Teruhiro Yanagihara, Ronja Reuber, Pauline Deltour | Offecct / Flokk
Scandinavian design company Offecct celebrated the launch of their new collections by international designers including Teruhiro Yanagihara, Ronja Reuber and the late Pauline Deltour. The collection's launch was hosted by parent company's Flokk within their EC1 showroom & was the first time these pieces have been on display in the UK.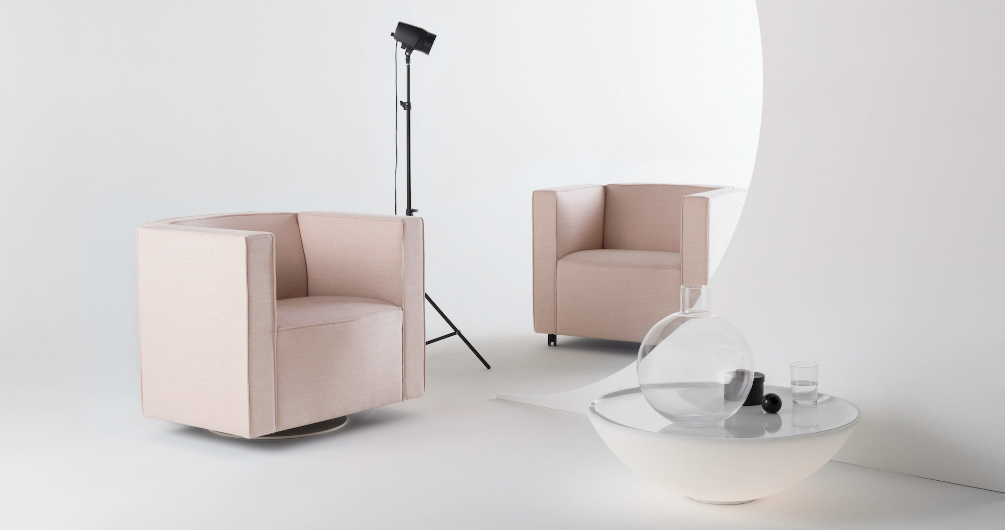 Above: Showcasing Offecct's latest collection.
---
Find out more about Clerkenwell Design Trail's entire 2022 programme here.