14 Apr 2022
DAAily jobs - the world's largest job platform for the architecture and design community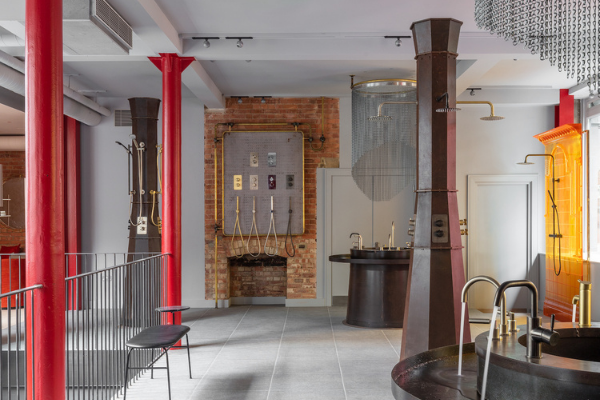 Global platforms designboom, Architonic, and ArchDaily join forces to introduce DAAily jobs, a platform tailored to the architecture and design community seeking their dream jobs and hiring exceptional talents in these fields. Architecture offices, professionals, manufacturers, and design firms around the world — such as BIG, Studio Gang, and Mecanoo — have already joined the platform in pursuit of offering exciting opportunities to exceptional talents around the globe.
Once job seekers are on the platform, they can apply to small-, medium-, and big-sized companies anywhere in the world, from India to the US. they can also look for in-person, remote-only, and hybrid work settings through the in-house filters along with location, categories, and tags for more specific terms. The platform also offers resume/CV/curriculum, cover letter, and portfolio upload and editor system, while job hunters can set up alert notifications in case a job near where they live or are interested to work in gets published.
Companies who are looking for talents profit from a list of packages readily available to them, with multiple job postings earning greater discounts and the ability to highlight and pin the job posting on the top. The hiring team receives emails on submitted applications, and they can also move the candidates through the different job stages such as 'applied', 'interview', 'offer', and 'rejected' to keep track of the applicant's status. The self-service platform also allows customisation, so companies can use tags and categories to filter their prospective talents.
designboom, Architonic, and ArchDaily have taken the first step in making job searching and hiring in the architecture and design industries easier with DAAily jobs. The three unique platforms fuse their expertise on producing quality content and news on art, design, architecture, technology, and products to help the architecture and design ecosystem elevate its standards and impacts through a symbiotic exchange of talents, ideas, and works.
Through DAAily jobs, the growing architecture and design community benefits from the traffic across the three platforms in finding sought-after jobs, introducing exciting opportunities, and attracting engaged and qualified job seekers.
designboom alone has gained a global reach of 3.5 million readers, 450,000 newsletter subscribers, and over 6 million followers across its social media platforms, and by combining these feats with those of Architonic and ArchDaily, the trio creates bridges among the architecture and design firms, studios, creatives, recruiters, and brands.