26 Jun 2020
#DesignTogether - 26 June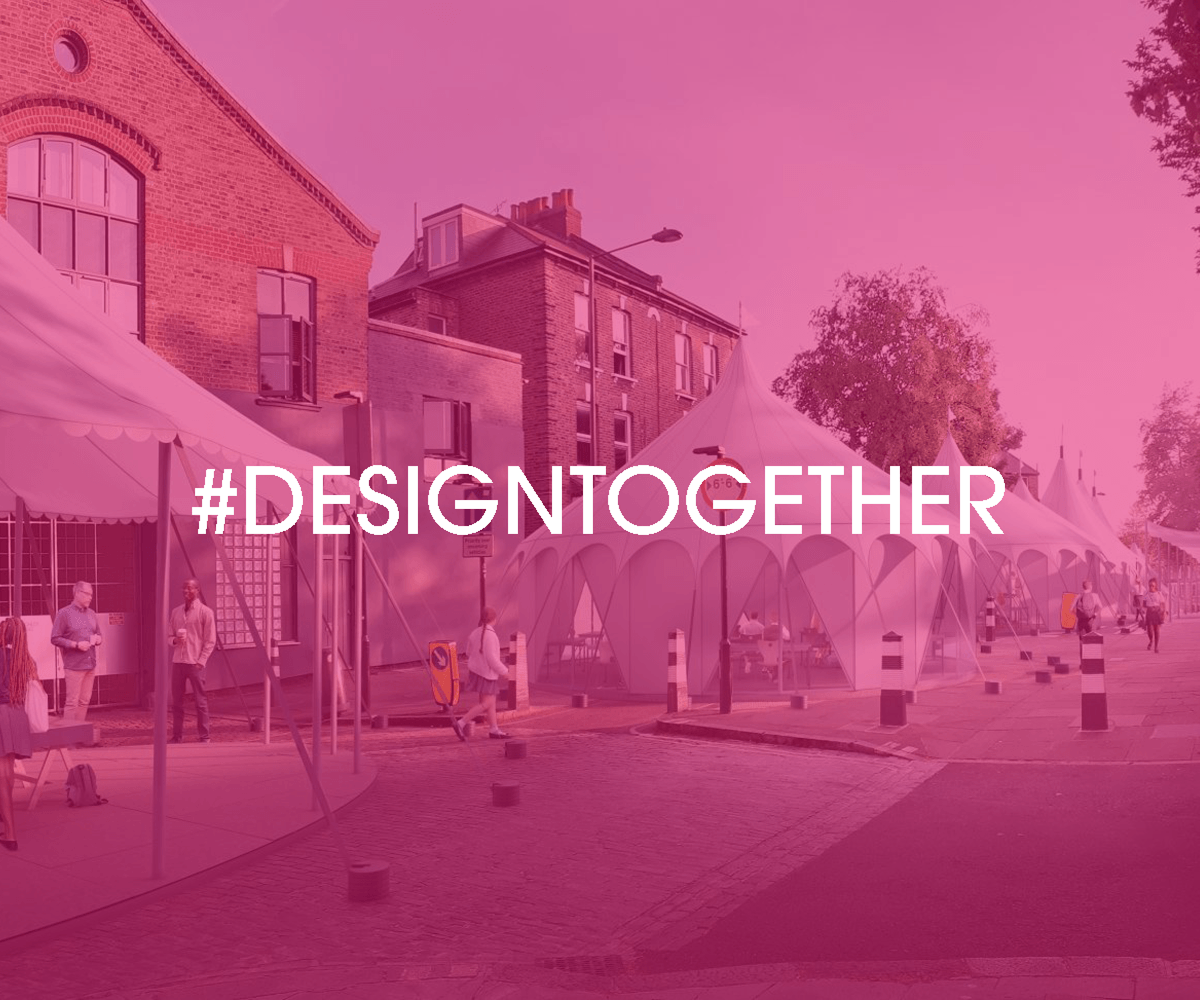 Welcome to the 15th #DesignTogether newsletter.
Each week we deliver a diverse range of free content that catches our eye as well as community submissions from those that email us or tag us using #DesignTogether across social media - and this week is no different. Delve into a podcast with blind architect Chris Downey or take a look at designs for a post-pandemic world... and much more.
DesignTogether free content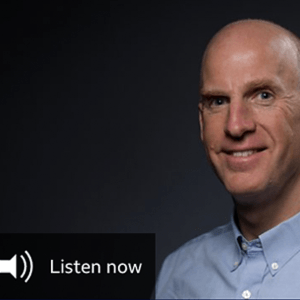 Art of Now: Hearing Architecture
What does it mean to design buildings without sight and could blindness actually make someone a better architect?
Blind architect Chris Downey tells the extraordinary story of his rehabilitation from his total mid career sight loss to an acclaimed practice as a multisensory designer of interiors and urban space.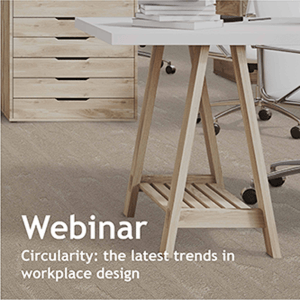 Circularity: the latest trends in workplace design
Webinar: 2 July at 2:00pm
With circularity being an 'unavoidable' trend in the workplace - join DSM-Niaga for a webinar that explores circularity and sustainability. An expert panel will share insight into how you can be a frontrunner as and will also discuss the first fully recyclable carpet for offices made of recycled materials.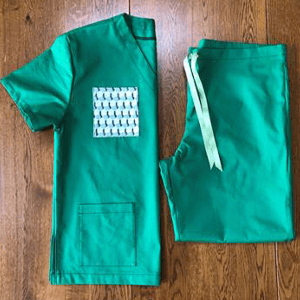 One Love NHS - Squire & Partners
Tim Gledstone, Partner at Squire & Partners - 'Squire & Partners' One Love NHS project provides essential PPE with an extra dose of love and appreciation for NHS frontline workers through the joy of design and making. It goes beyond the necessary and the uniform to create warmth and appreciation of human care at a time when we're all physically far apart.'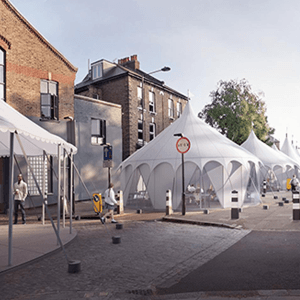 Architecture seeks designs for a post-pandemic world
With the world slowly adapting to life in a pandemic, architecture is being called upon to reshape our spaces as we look optimistically ahead to a post-pandemic world. Ongoing debates in the industry range from education, workspace, community, construction, housing and anything that the last few months' challenges have touched and transformed.
#DesignTogether community
We strive to bring creatives and the design community together with the #DesignTogether initiative and we thank you for your support.
This week we're delighted to highlight two #DesignTogether entries that we spotted on Twitter. Graphic Designer Gareth Wright shares some of his favourite designs from the Black Lives Matter movement and Hello Future launch a refugee teen and international youth design-thinking hack-a-thon.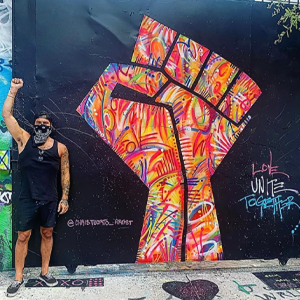 @iamgwdesign
'The fact that it's 2020 and we still have people fighting for equality in this world is shocking and shameful.
As a Graphic Designer and a lover of art, I'm loving the powerful and beautiful artwork made by the protesters during this time. Here is a selection of my favourites...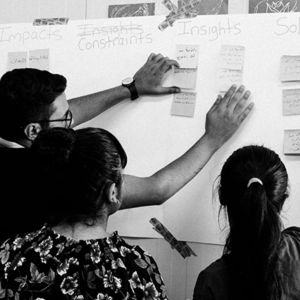 Hello Future & DSIL
@dsilglobal & @_hellofuture are supporting teams of US students and Syrian refugee children to #designtogether.
Students working in teams of five will identify problems for youth brought on by COVID-19 (i.e. missing school, missing out on socialising with friends, mental health, loneliness, etc.).