27 Oct 2023
#DesignTogether - 27 October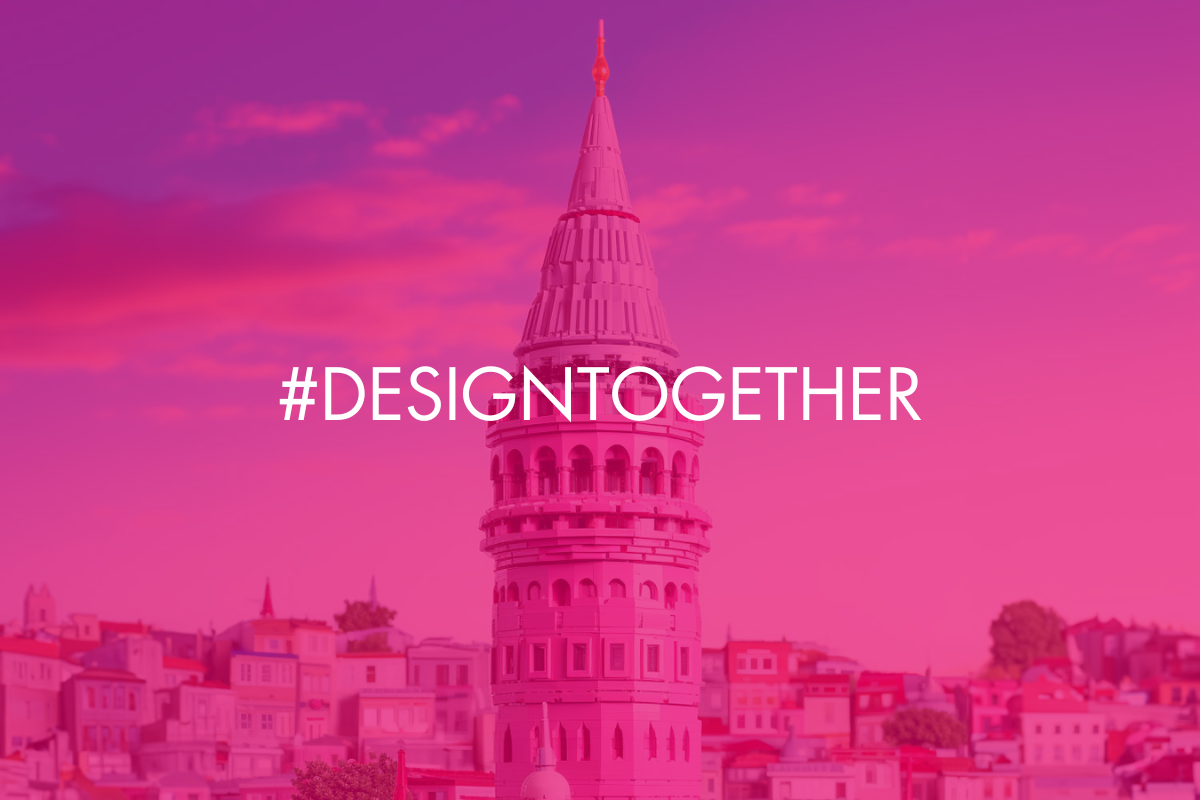 Welcome to October's #DesignTogether newsletter.

This month we once again spotlight a number of Clerkenwell's resident showrooms as well as bringing you RIBA's house of the year 2023 shortlist (do you have a favourite?), free tickets to LiGHT23, Istanbul reimagined as Lego, plus BIG's first supertall skyscraper.
RIBA House of the Year 2023
The RIBA House of the Year 2023 is drawing to a close as the judges whittle it down to the final six in the newly announced shortlist. Houses from across the UK have competed for the exclusive title, where the winner will be announced on the 30 November 2023. Take a look at this years potential winners.
LiGHT 23
The LiGHT exhibition is set to see international lighting brands present their latest product ranges for the specification market. Show highlights include the [d]arc thoughts talk programme, late night drinks, LiGHT lunch and new for the 2023 show is a bespoke decorative lighting hub.
BIG's first supertall skyscraper
Architecture studio Bjarke Ingels Group has announced the completion of The Spiral, the studio's first supertall skyscraper and first commercial high-rise in New York City that features a "ziggurat silhouette".
Aysegul Altinel Rebuilds Istanbul As Legoland
Multidisciplinary designer and artist Aysegul Altinel from Istanbul has used AI to reimagine Istanbul as Legoland. Under the nickname "sallyateyou" she has been crafting concepts and offering creative ideas to local and global brands as an AI Artist.
Showroom spotlight
Each month we spotlight a selection of Clerkenwell's resident showrooms to bring you product launches, upcoming events, news and more.
Ahrend
For more than a century, Ahrend have been creating vitalising working environments for clients worldwide. They believe it is the place for talent to meet, be inspired and work together. The working environments that they create today are vitalising in every sense. They promote wellbeing, facilitate diversity, create a sense of belongingness and increase productivity.
Kinnarps
Kinnarps specialises in office furniture and workplace design solutions for today's creative office. The company was founded in Kinnarp, Sweden, in 1942. Today, we are one of Europe's largest office furniture suppliers with clients in some 40 countries. Kinnarps supply office furniture for all kinds of workplaces.
obo (obo life)
obo is a furniture provider with a holistic approach to the workplace, with a mission to ensure the physical and emotional wellbeing of people in their chosen workplace, wherever that might be. Representing a number of the world's emerging furniture manufacturers, obo provides innovative and sustainable solutions that respond to the fast-changing demands of the workplace.
Teknion
Teknion is a thought leader and innovator, offering an integrated portfolio of furniture for the modern office. They have nurtured an internal team of talented designers and engineers, and reached out to an international roster of designers who work with them to push the boundaries of design. As a result, Teknion can work with you to fit your unique work culture and workspace.