24 Apr 2023
Enki's Eco Edit: April 2023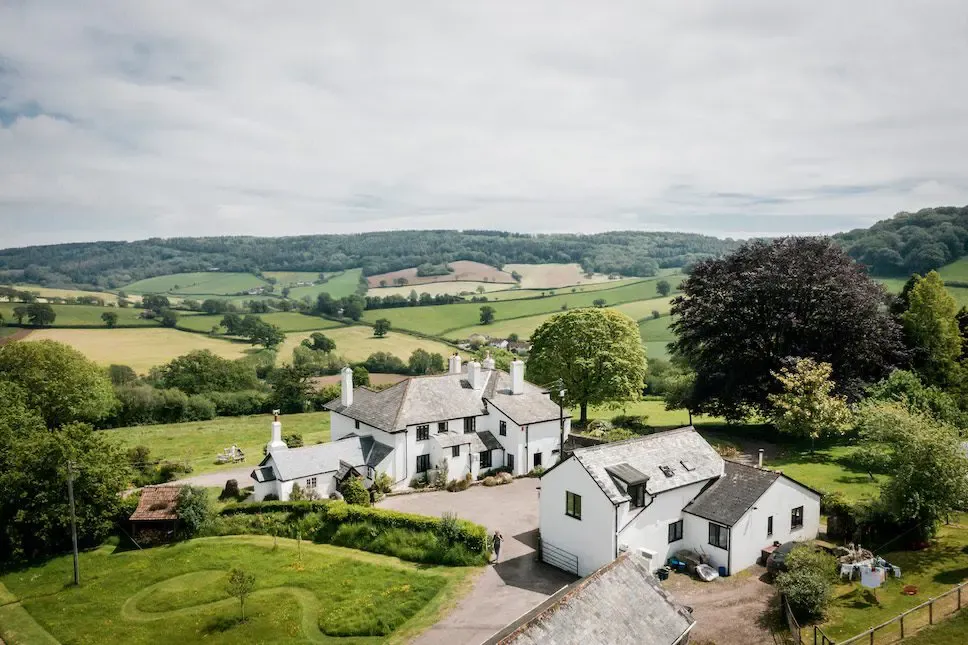 Welcome to Enki's Eco Edit: April 2023, the fourth in their monthly sustainable lifestyle news series which round-ups their curated selection of the best eco-friendly brands, shopping ideas, and places to visit.

This month, they take a look at a guest house in the English countryside with food and art-centric experiences, a peat-free compost that any green-fingered enthusiast can get on board with, and other sustainable shopping ideas that will all help towards a waste-free planet.

1. Glebe House in Devon reveals new cabin and craft-led experiences
Glebe House, a smallholding with rooms and farm-to-table restaurant in East Devon, has opened its new cedar-wood cabin hideaway and a roster of hands-on, sustainably minded events.
The countryside guest house first opened in 2021, with owners Hugo and Olive Guest determined to turn Glebe "into an English 'agroturismo' with an emphasis on food and art experiences", as they explained. The couple bought the former Georgian vicarage from Hugo's parents and decided to create a taster of mindful living, with inspiration drawn from their travels in Italy.
Now they've unveiled the new Southleigh Wood Cabin, which is a bohemian-style getaway for two in Glebe's gardens. Its rustic exterior has been constructed out of cedar wood, harvested less than one mile away. Alongside this, they've announced a series of sustainably minded events, available to guests and the general public, which include pasta making, mackerel fishing, bread making, and print making.
It's a place where you can relax and get back to nature, with six bedrooms in the guest house and the new garden cabin, a luxurious outdoor pool, communal spaces, and a dining room-style restaurant which serves homemade dishes from fresh, local ingredients.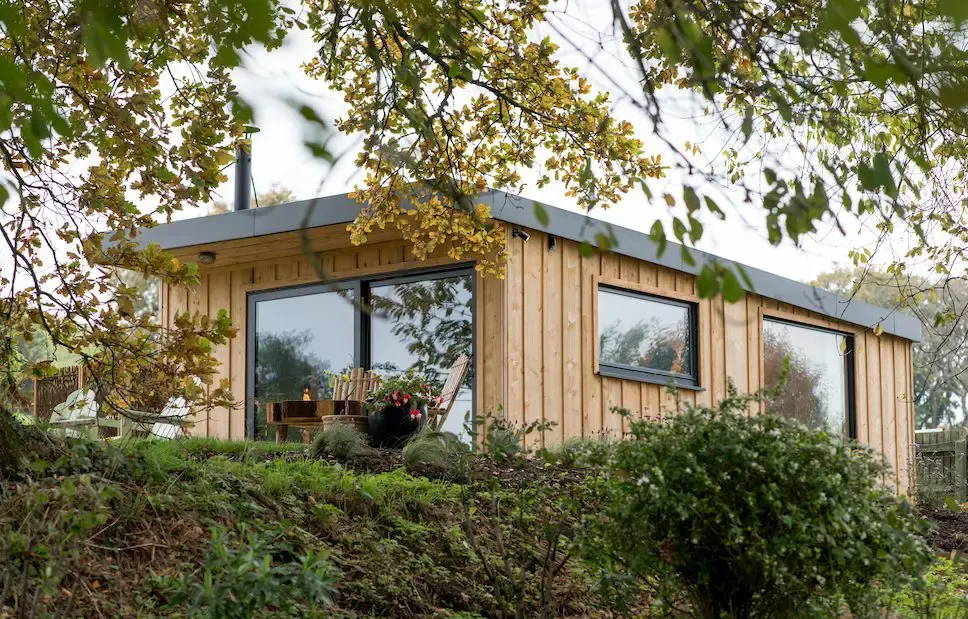 Find out more

2. Choose eco-friendly coir-based compost by For Peat's Sake!
Introducing For Peat's Sake! The company, founded by environmental geography student George, has a "mission of providing everyone with sustainable compost that's good for the planet, your plants, and you".
In a bid to save the Earth's store of peat, For Peat's Sake! offers a coconut-based peat and the coir that is used is made from 100% washed and buffered coconut fibres. Who knew buying compost could be so easy? But this is, especially as the peat-free compost is super lightweight at just 600 grams for an 11-litre block.
All you have to do is simply pop a dry brick of For Peat's Sake in a container, add water, and your sustainably sourced compost is ready to go!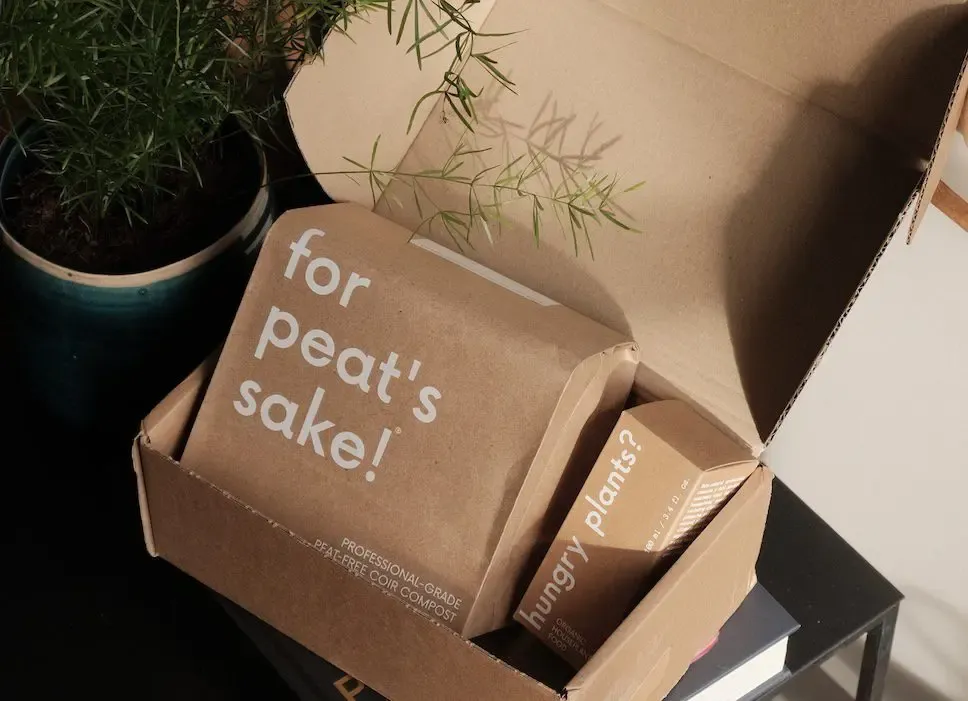 3. Far from rubbish – the Vipp pedal bin gets a renewable update
While we are all now far more conscious about what we throw away, there's still more work to be done, and how does our society's over-consumption play a role in this?
It's great to see the design icon that is the Vipp Pedal Bin, originally designed in 1939, getting an update that means it is now available in 75% recycled materials. Without altering the much-loved and functional design, Vipp's team of engineers swapped out the steel body for one that is more eco-friendly.
"By reusing industrial plastic waste and leftovers from our wood production, we wrap the Vipp bin in recycled materials, ready to take your sorted trash for years to come. And at some point, be handed over to the next generation", says Kasper Egelund, CEO, and 3rd generation owner of Vipp.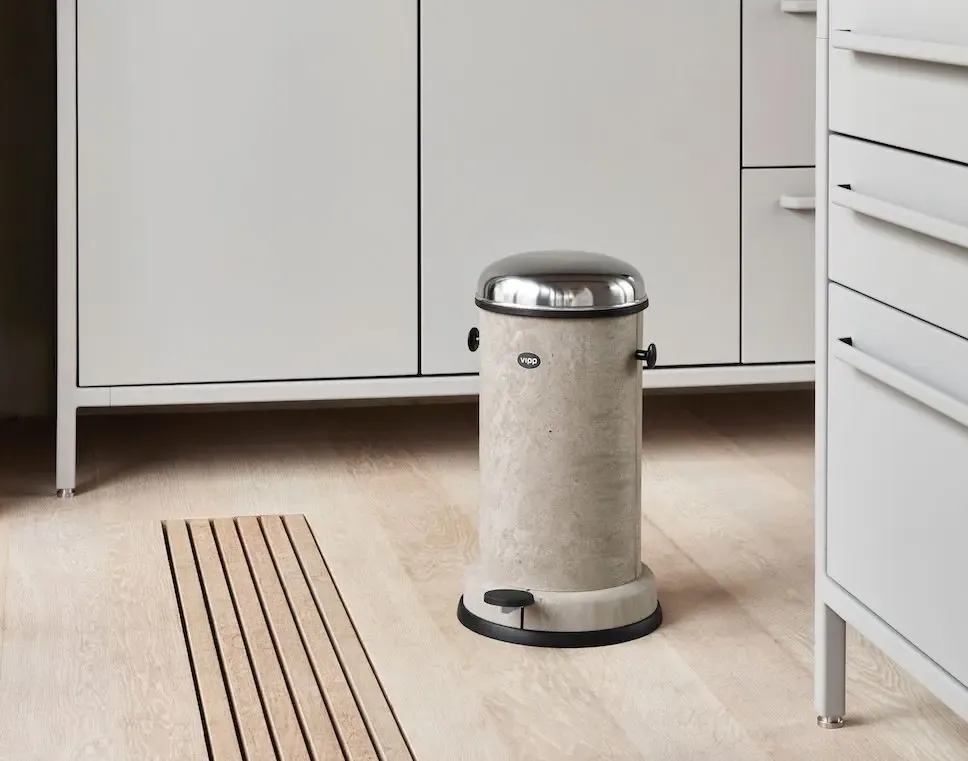 4. Villa Nova proves recycled fabrics can be beautiful
Freshening up your curtains, bedlinen, and cushion covers, is a fabulous way to revive your interiors and lighten the mood for the summer months. This is why Enki have their eye on the two new recycled fabric collections from Villa Nova. Taking inspiration from the high-quality luxury and sophistication found in Italian interiors, the Palermo and Etnea collections embody charm whilst combining practicality and attention to the environment. Palermo features two versatile recycled weaves and Etnea offers three wide-width recycled sheers, each with contemporary style and elegance. Both collections are woven from 100% recycled yarns, made from pre-consumer fashion industry waste, and include polyester made from waste plastic bottles.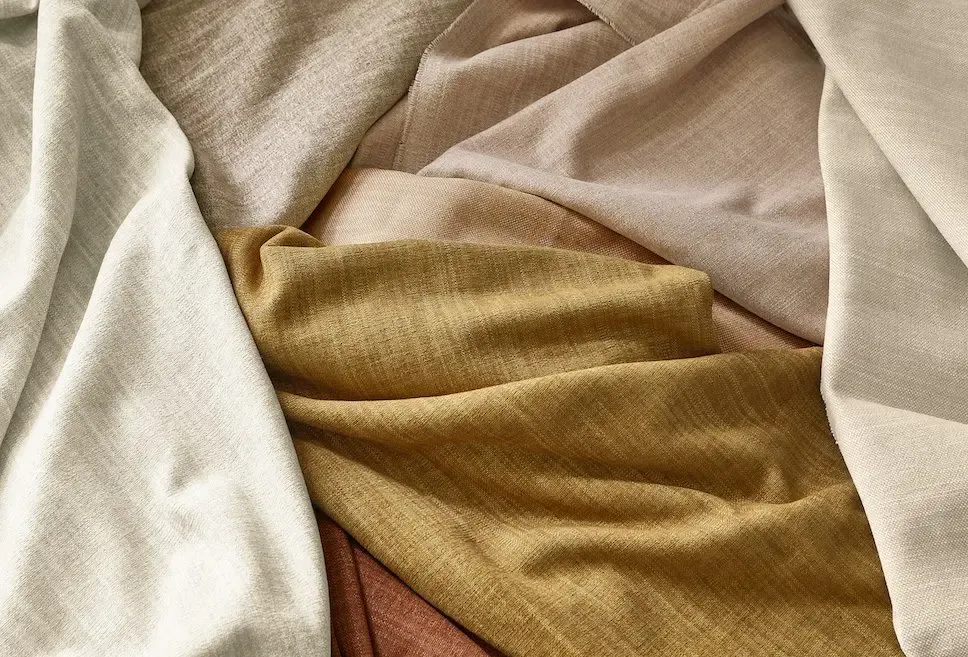 5. Dornbracht sets new sustainability standard with ReCrafted
Luxury bathroom fittings brand Dornbracht has launched ReCrafted, a new online shop which allows eco-conscious consumers to buy refurbished Dornbracht fittings with ease. It's a no-brainer for anyone looking to update their bathroom in a sustainable way.
"The programme was introduced in a effort to reduce carbon footprint, which is calculated to save around 40% of CO2 emissions, compared to the creation of an entirely new product," the explains Stefan Gesing, CEO of Dornbracht AG & Co. "When our customers buy a ReCrafted fitting, not only are they giving timeless classic designs a new home, they are also showing environmental awareness," he adds. Every fitting will be renovated and hand-finished with uncompromising precision, following a seven-step process which involves rebranding the product with the Dornbracht ReCrafted logo and re-boxing into ecological packaging with a certificate.