01 Mar 2019
Exploring Clerkenwell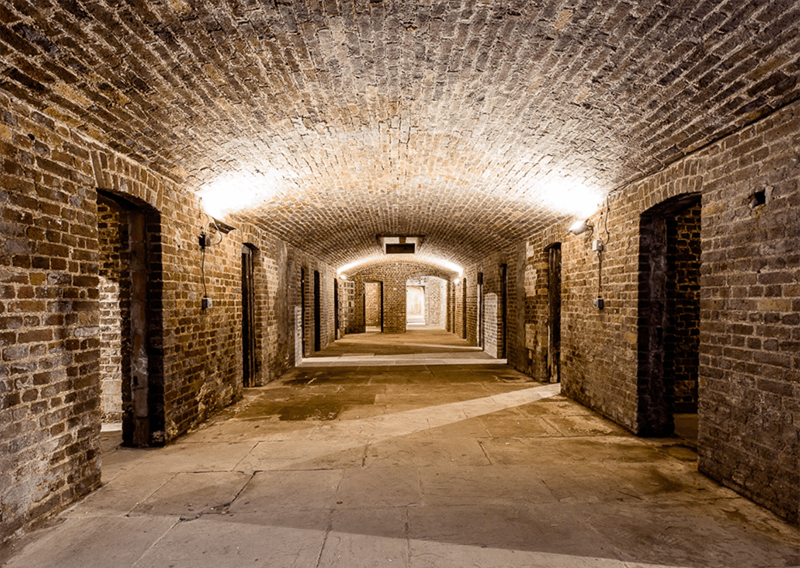 As part of the design festival, we are continuing to strengthen our relationships with some of Clerkenwell's most unique and historic venues.
CDW continues to be free to visit – and offers residents the opportunity to register quickly and easily.
Here are the key sites you should explore at CDW:
fabric nightclub; more than just a nightclub, fabric will once again be transformed into our 'Light' exhibition. CDW remove all of the club's furniture and use the space to showcase beautiful lighting products from across the world.
If you have ever enjoyed a night at fabric; seeing it by day is a real eye-opener. This subterranean space is rich in Clerkenwell history too; as it used to be used to hang the meat that was being sold at Smithfield market.
There's even a framed original piece of artwork by Banksy – come along and see if you can spot it.
The Order of St. John; the Order of St John Church and Crypt is normally accessible by appointment only. But for Clerkenwell Design Week both are open to showcase our Detail exhibition.
Come and explore the historic artwork in the church, or take a trip down into the crypt which is full of history.
Whilst you're here why not take a break in the Cloister Garden; an oasis of calm in the centre of the city. Working closely with garden furniture brand Cane Line, the garden is free to use and enjoy.
St James' Crypt; the crypt beneath St. James' church will play host to our British Collection exhibition. This truly unique and stunning venue will showcase the best that Britain has to offer from the design world.
The vaulted brick ceiling and parquet flooring provides the perfect backdrop for the most stunning collections.
The House of Detention; a secret, hidden, abandoned, underground prison in Clerkenwell?
Yes – Clerkenwell Design Week occupies the utterly secretive and unexpected House of Detention.
You could be forgiven for not knowing the prison exists, as you enter through a completely unannounced door on Sans Walk.
Having used to hold prisoners awaiting trial at Sessions House; the prison is pretty much untouched and oozes history and charm. There's an eerie atmosphere in there as it plays host to our Platform exhibition; showcasing emerging talent.
Come and explore the old prison cells – some of which are permanently blocked off; but no one knows why!?
Anthony Goodey – Show Manager, CDW