29 Jan 2020
Get your hands on £5,000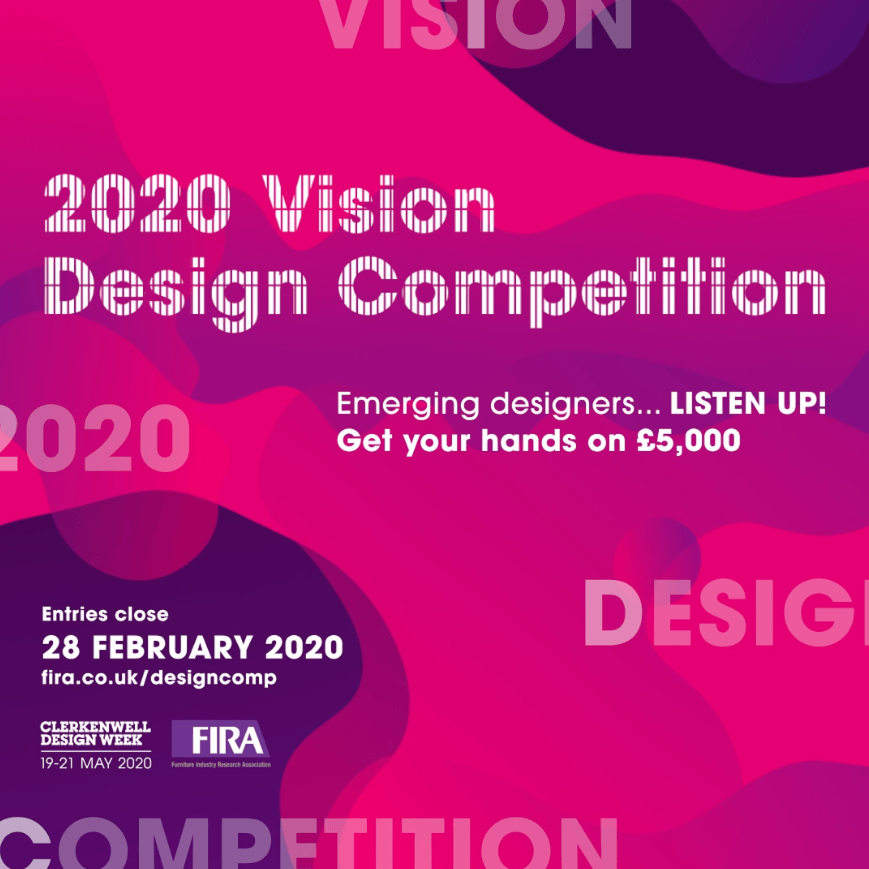 Calling all budding designers...we've teamed up with FIRA to give you the chance to win £5,000 & a trip to Blum's manufacturing operation in Austria.
The Furniture Industry Research Association and Clerkenwell Design Week are on the lookout for budding emerging designers to present an item of furniture for the commercial sector that has been remanufactured or can be repurposed.
Aimed at encouraging creativity to reduce the impact of furniture on the world, one winning entry will be awarded with a £5,000 cash prize and a trip to one of Blum's Austrian production sites.
Entries close on 28 February 2020.
For full details on how to enter, visit fira.co.uk/designcomp