08 Sep 2023
Kitchens & Bathrooms News redesigns with a luxe look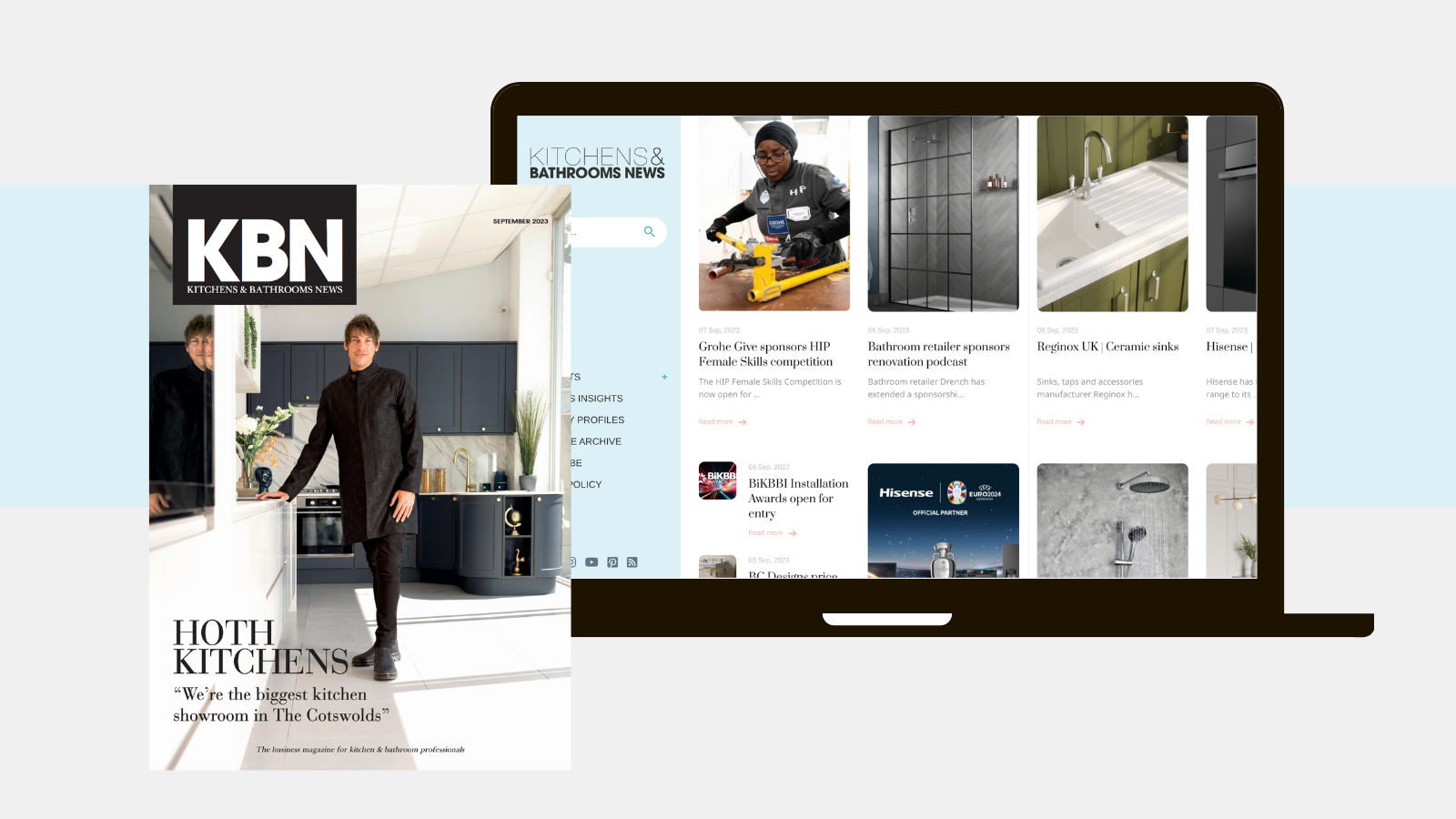 Leading magazine for design professionals, Kitchens & Bathrooms News has redesigned its business-to-business title to boast a new, luxury look.
The redesign has introduced an elegant, aspirational look to provide a timeless appeal, and welcomed an abbreviated name – KBN.
Established in 2006, KBN is available as a printed title and digital issue, which boasts added features such as embedded video content.
While KBN may have a fresh, new appearance, it remains true to its original values to deliver the latest kitchen and bathroom products, design trends and opinions on headline-grabbing issues
It also includes deep-dive profiles, highlighting established suppliers and offering exposure to new businesses, as well as interviews with leading design and industry professionals.
On top of this, KBN supports its readers providing pertinent business advice for small-to-medium enterprises, ranging from marketing and social media, through to management topics.
Editor of KBN Philippa Turrell commented on the redesign: "The time was right to revise the magazine and bring it into line with the visual language of our website. With a timeless design it will ensure we meet the design expectations of our readers now and for years to come."