11 Nov 2020
OnOffice - The Winter Issue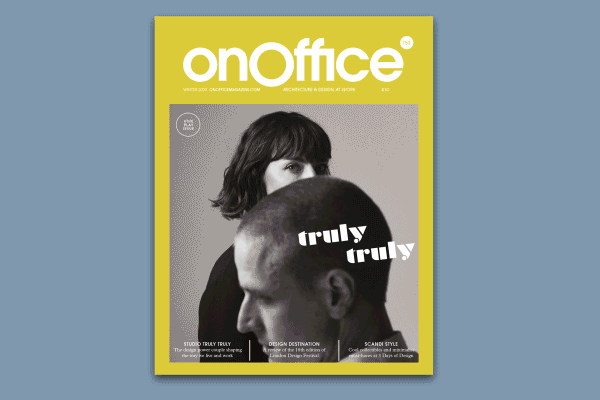 Since the beginning, OnOffice has been paving the way in worldwide office trends, design and architecture through high-quality journalism
and beautiful imagery.
As we welcome you to our 153rd issue, we invite you to play more. With 116 pages of the best workplace design, our winter edition celebrates the industry's leading design visionaries, from Rotterdam-based Studio Truly Truly to Céline Condorelli to File Under Pop, all inspiring play in its many shapes and forms.
Expect special highlights, including reviews of London Design Festival and 3 Days of Design, a showcase of bold works, design-led sustainable developments, and breakthrough ideas from the finest emerging talent the world over. What's more, we also put the spotlight on the new wave of design-led venues that are leading the hospitality sector's revival in our annual hospitality special, which is bigger and brighter than ever before.
Featuring an exciting and updated format, from wellbeing to workwear and exclusive photo essays, this issue reflects the evolution of work as much as it challenges the status quo.