22 Mar 2023
Portaire has partnered with Clerkernwell Design Week to offer designers an immersive experience in the heart of London's design district.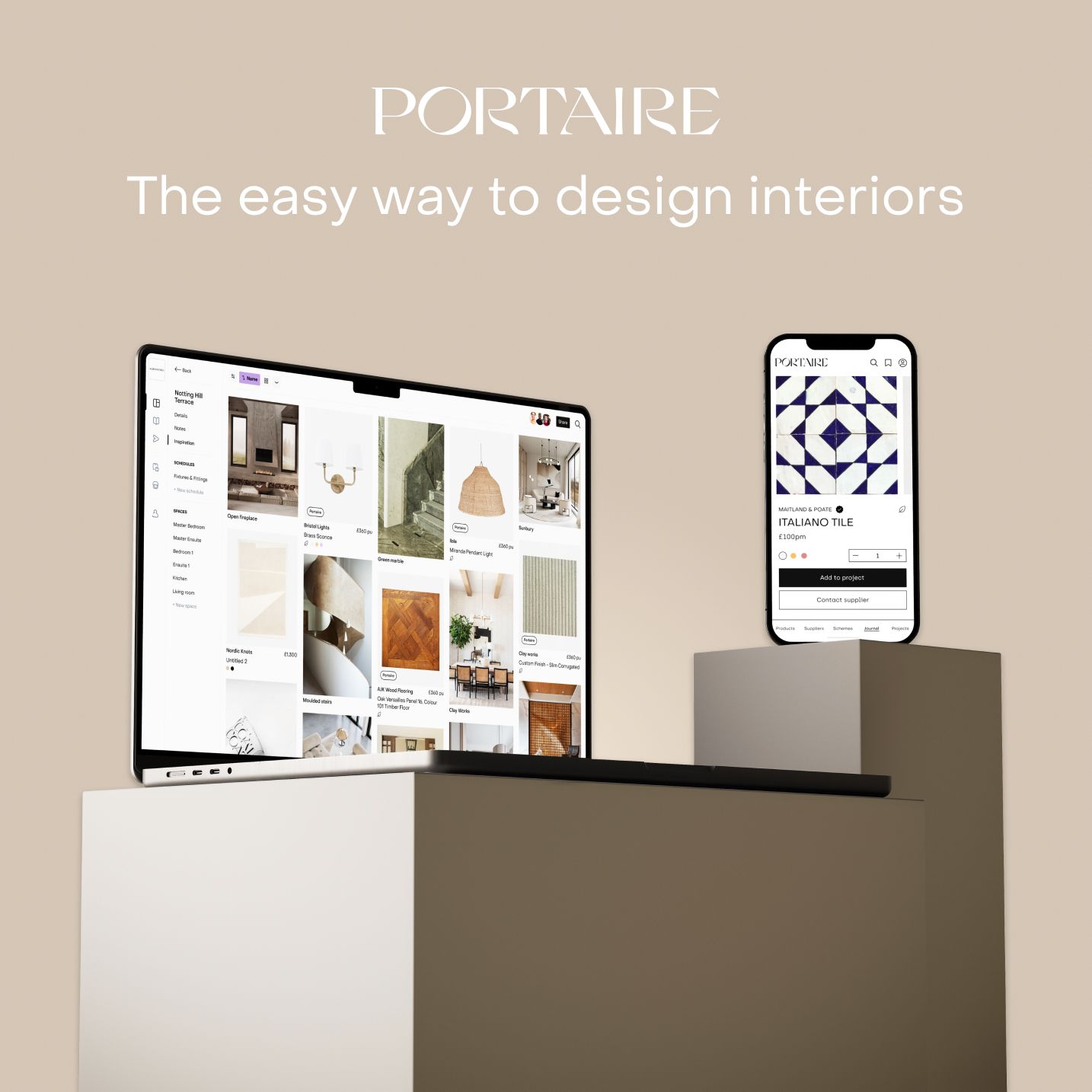 From May 23 to 25, Portaire will host an interactive exhibition at B&H Studios where designers can explore the latest in material innovation and creativity. Through carefully designed and guided workshops, designers will build their own mood boards using samples from a curated selection of the best luxury suppliers in the UK and Europe.
Portaire is a digital platform making sourcing, specifying and scheduling effortless.
Designers can join for free, and suppliers can apply to join their platform here.