12 Mar 2020
2020 Talks Space Design Shortlist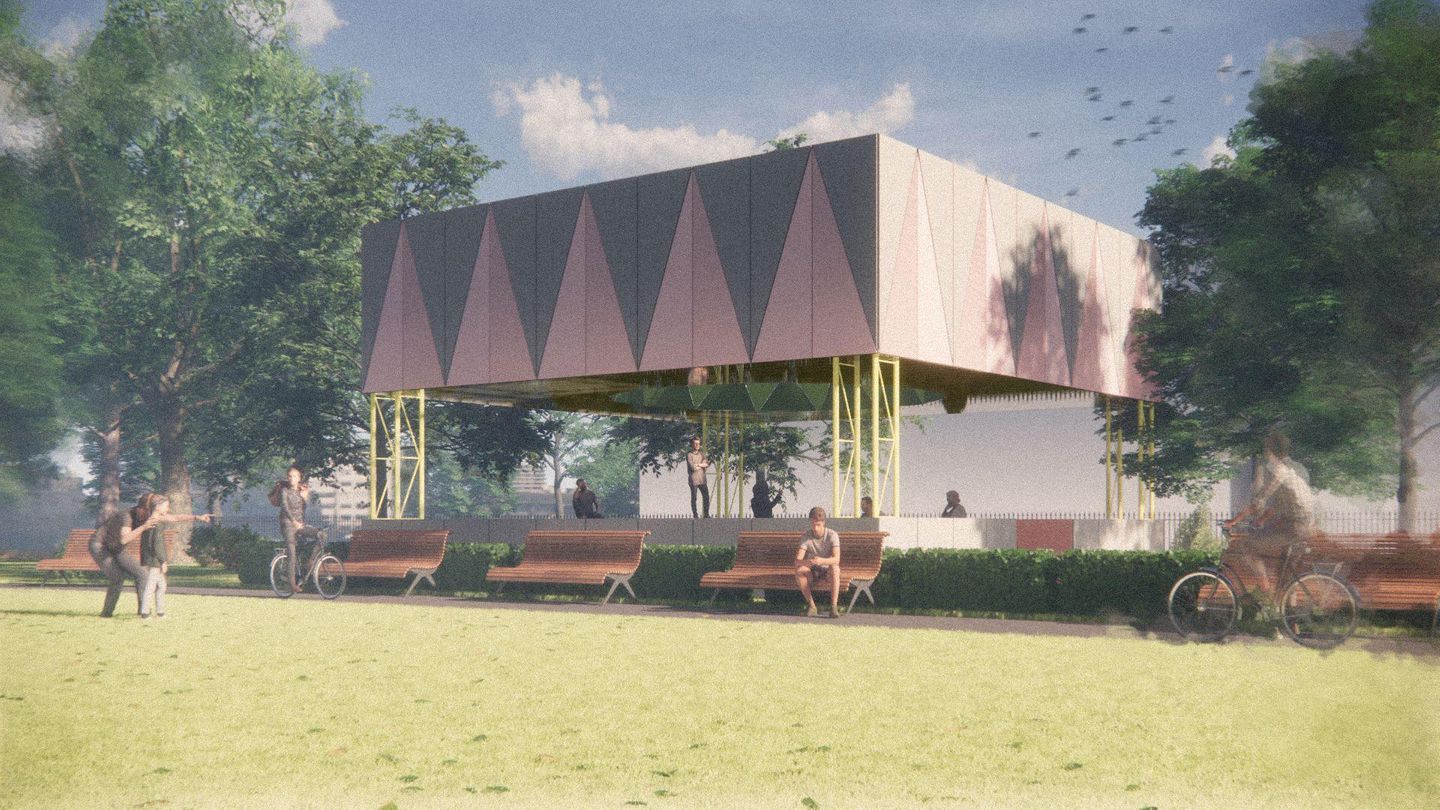 For CDW 2020, Conversations at Clerkenwell again sees a thoughtful exploration of show content, trends and issues of the day - in a programme of panel sessions and debates, curated by Katie Richardson.

For this year's Conversations at Clerkenwell, we invited architectural practices to submit plans for our talks space, situated within the grounds of Spa Fields park.

The brief outlined that the collaboration was to be visually stimulating as well as functional, to keep in mind the sustainability of materials used, and to incorporate our sponsor EQUITONE's materials into the design. Stay tuned, as the winning submission is to be announced next week!
Here's a list of the shortlisted entries:
---
Fieldwork
The traditional bandstand is re-imaged to become a focal point for conversation. The inverted form brings discussion into the centre but also opens out to the park. The bandstand becomes a place where people can stand, lean and sit in participation, focusing attention on the speaker and engaging the park in its entirety.
---
Architecture for London
The proposed concept designed by Architecture for London was to create a structure that raises the curtain both metaphorically and physically. A simple geometric shape allows the design to be nestled comfortably within the trees; the proposal featured different spatial conditions including colonnades, ledges and benches to encourage conversation.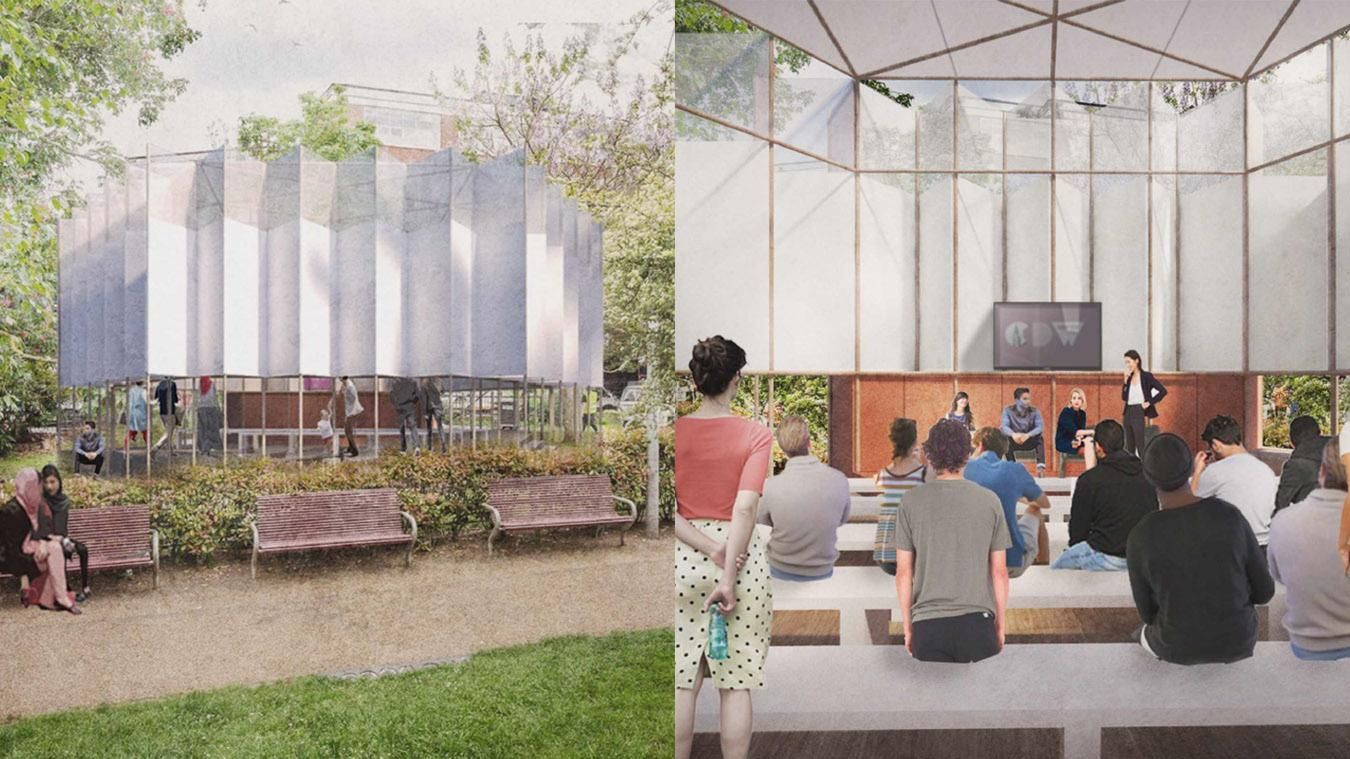 ---
Mark Pinney Associates
Mark Pinney Associates Talk Pavilion concept was an intimate, fully demountable and sustainable events space that showcased a range of EQUITONE products. The timber structure proposed was to be constructed using 100% reclaimed materials, sourced within a 20-mile radius of the site. The interior surfaces within the pavilion provided a canvas for artwork.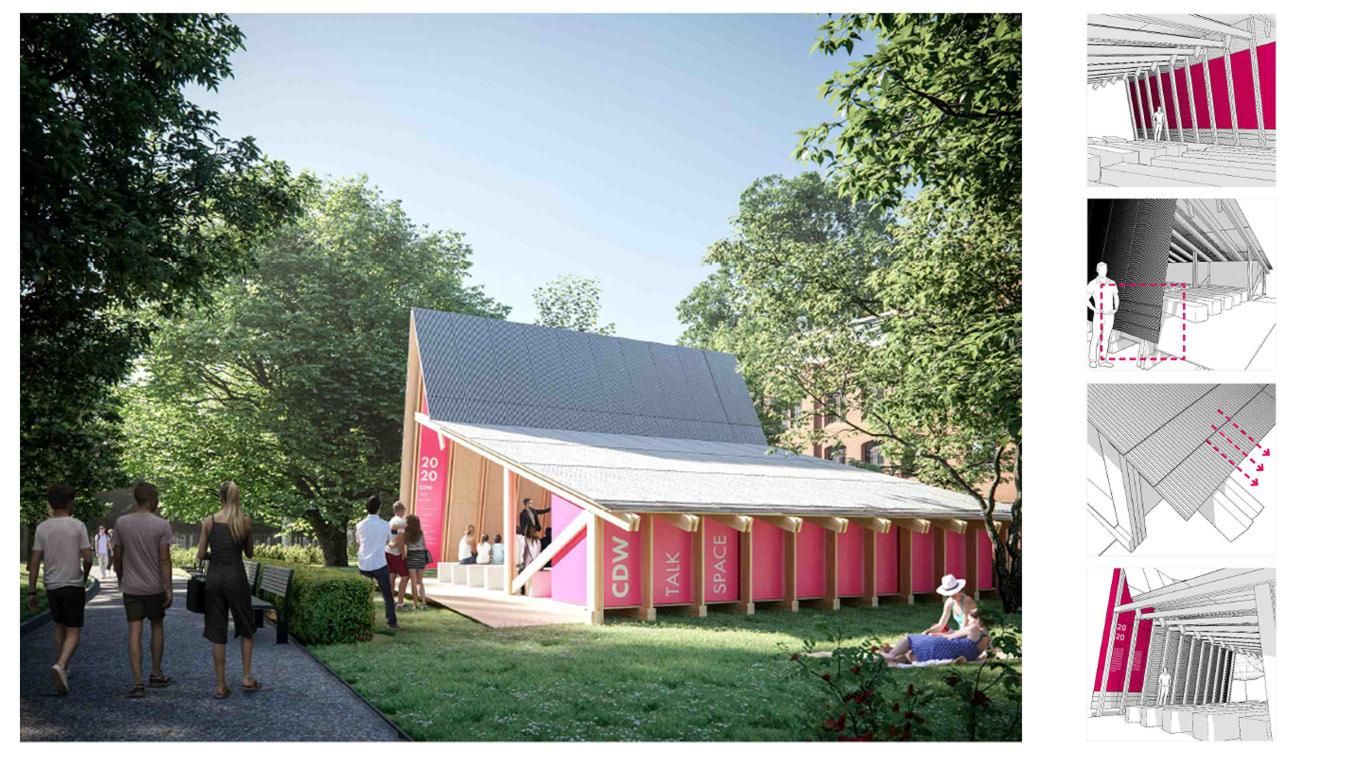 ---
Rock Townsend
TouchTile by Rock Townsend was a dynamic and physically interactive installation and events space, which encouraged the public to touch and engage with the structure. The proposal suggested the use of EQUITONE tiles, which could be pushed to create a texturally different appearance externally, whilst modifying the amount of daylight internally.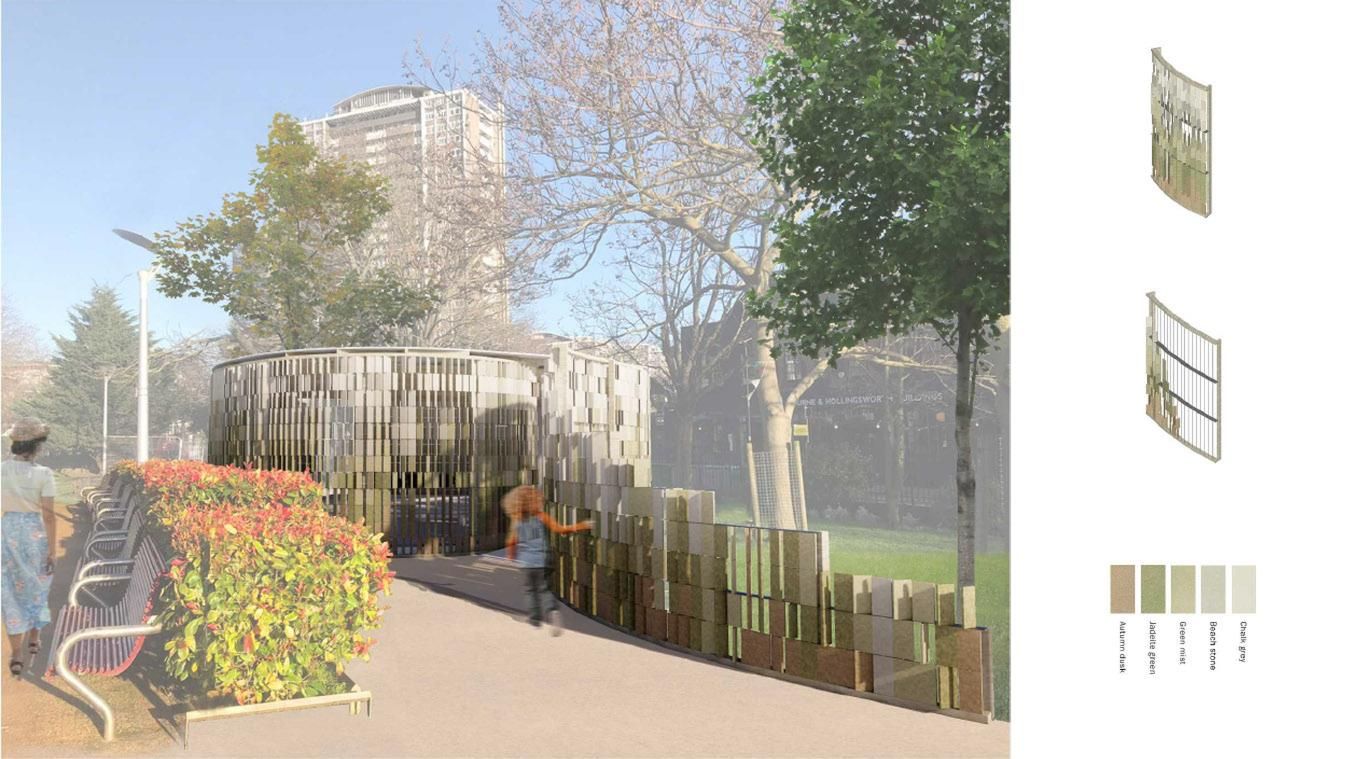 ---
Studio Manifest
Keeping with the organic contours of Spa Fields park, Studio Manifest proposed the Equitone Contour, a dynamic feature that the public would interact with through touch. As well as challenging user experience of architecture, it also provided an accessible environment for the visually impaired.
---
HeathWalker Studio
In a clearing amongst trees, the form of the pavilion curves down to subtly demarcate the talk space and provides dappled shade for the presentations. The feathered edges of the panels evoke lightness and impermanence instead of the mass and volume normally associated with cladding. HeathWalker Studio proposed to showcase sustainable design and demonstrate how reducing waste can in fact enrich the design process.
---