11 Sep 2023
Two-day programme of events announced for Clerkenwell Design Trail, 4-5 October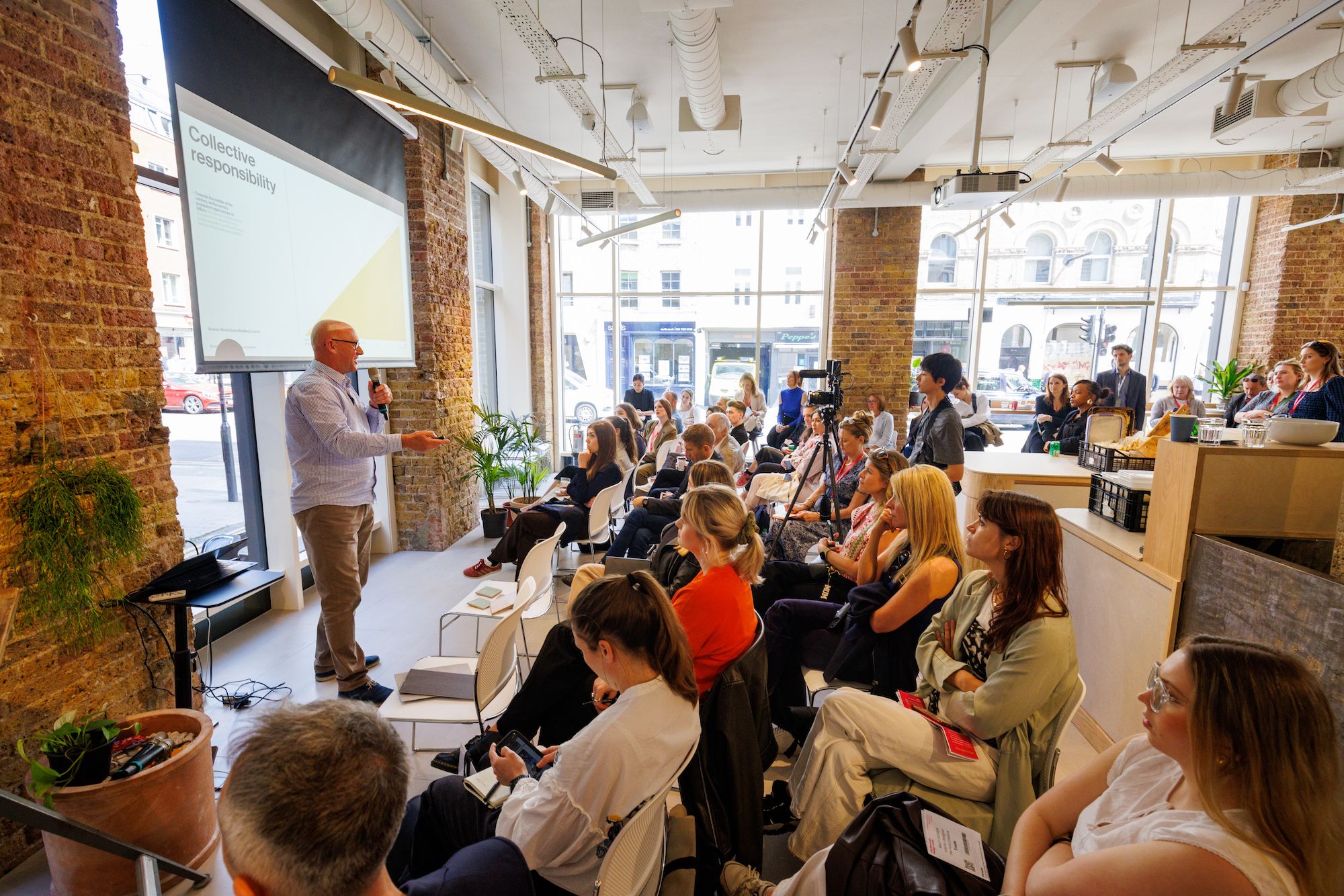 Featuring product launches, workshops, talks, demonstrations, installations, parties and more, the Clerkenwell Design Trail returns 4-5 October, spotlighting Clerkenwell as the UK's most important hub for design.
The stand-alone event will welcome the A&D community back to Clerkenwell to re-connect and network at a series of engaging showroom events all within walking distance of each other across EC1, London.
The two-day programme of events is now live with highlights including:
Wednesday 4 October
VitrA x 2LG: Playscape - VitrA, 09:00-17:00, 64 Turnmill Street, EC1M 5RR
VitrA and 2LG Studio are collaborating on a boundary-pushing installation at VitrA London. Visit VitrA London to explore Playscape!
Launch of Maluma – Modus, 09:00-18:00, 28-29 Great Sutton Street, EC1V 0DS
Modus presents a more circular approach to upholstery with the launch of Maluma, a playful new seating system from designers Claesson Koivisto Rune.
British Terrazzo Tile Making – Parkside, 12:15-16:00, 44 Sekforde Street, EC1R OHA
Join Parkside for a terrazzo tile making workshop with Ethical Stone. Mix your own 100% British Terrazzo using low carbon cement with refreshments.
Design Talk: Designing for Sustainable Outcomes – Materials and the Environment – Domus, 13:00-14:00, 23-25 Great Sutton Street, EC1V 0DN
Looking at materials currently shaping commercial & residential interiors, focusing on the most sustainable outcomes alongside emerging design trends.
The Journey Of Wood Flooring, RIBA accredited CPD – Havwoods, 14:30-15:30, 26-27 Great Sutton Street, EC1V 0DS
Join Havwoods for a RIBA accredited CPD on a journey of forestry, from sustainable and ethical sourcing to a floor full of natural beauty.
Have a drink to celebrate Ideal Standard at CDT23 – Ideal Standard, 16:00-20:00, 76 Clerkenwell Road, EC1M 5QA
Join Ideal Standard for drinks at their Clerkenwell showroom.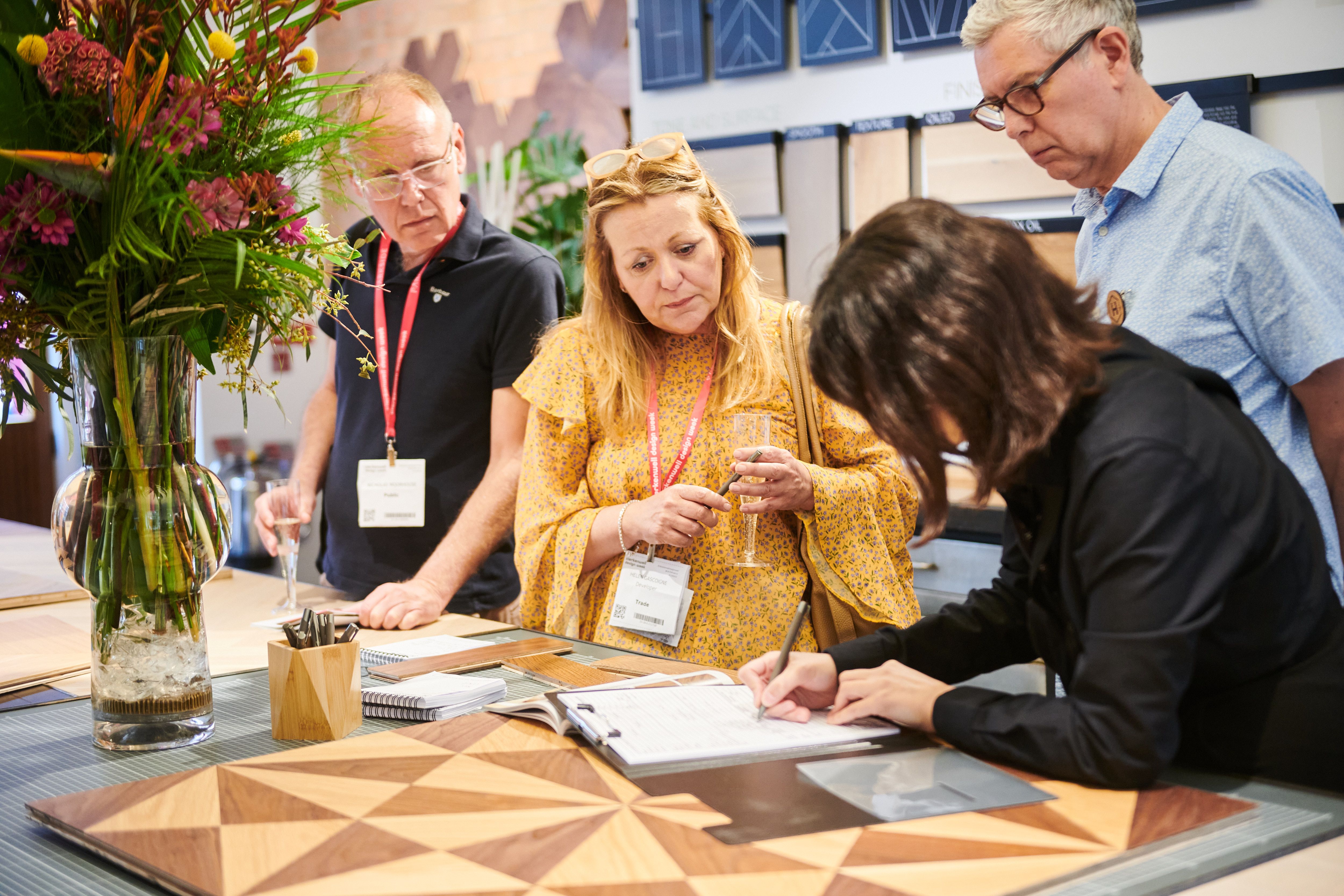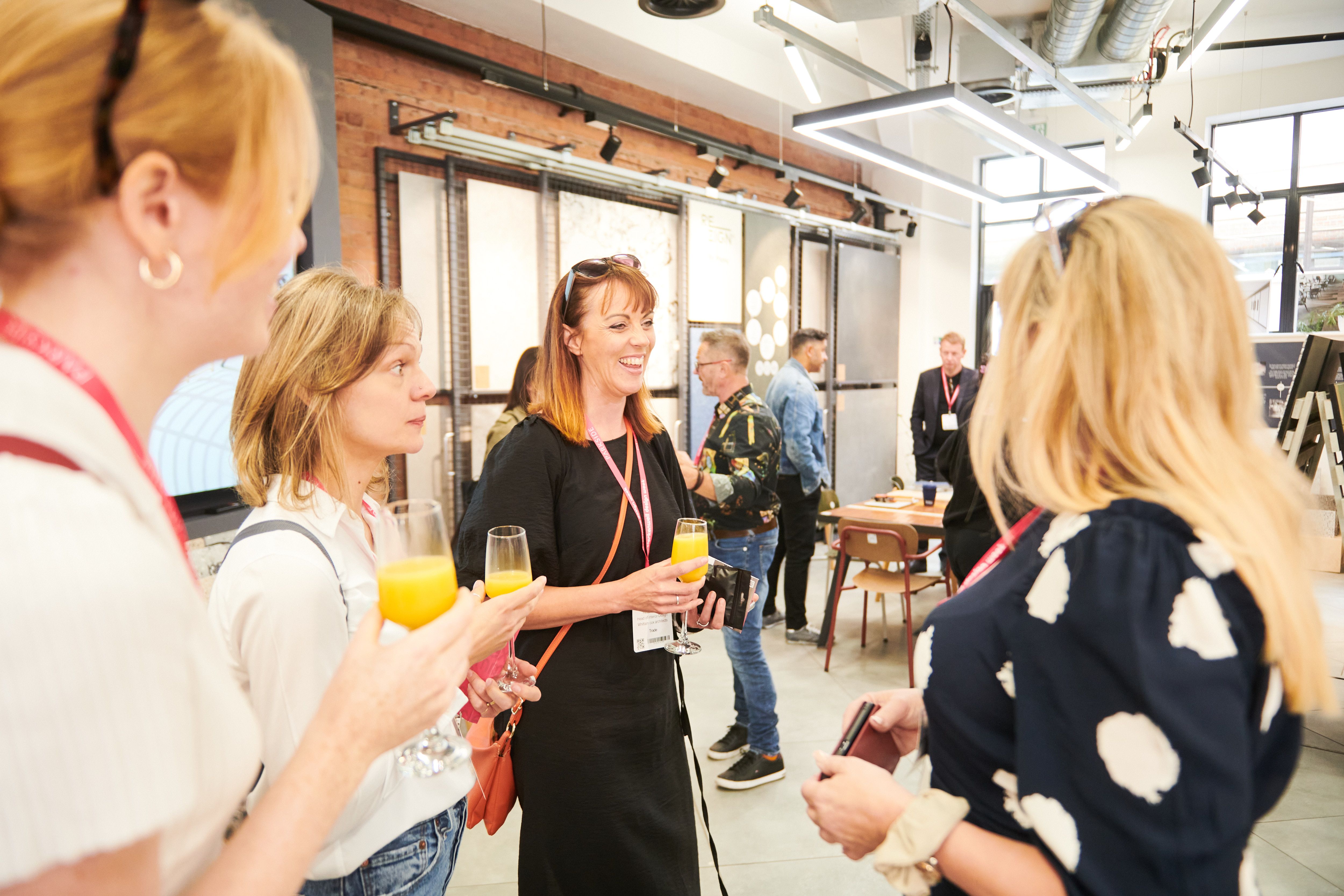 Thursday 5 October
The spirit of Wales – Lavoro Design, 09:00-18:00, 14 Baltic Street East, EC1Y 0UJ
Taste the Spirit of Wales! Enjoy some Welsh meat with a fine selection of drinks crafted in the heart of Wales - some familiar, some little known.
Lino cutting workshop – Tarkett, 10:00-16:00, 47-53 St John Street, EC1M 4AN
Stop by the brand-new Tarkett Atelier and join experts on the 4th & 5th of October between 10am & 4pm for lino printing workshops.
The Power of Plants – Allsfär, 11:00-12:00, 14 Baltic Street East, ECIY OUJ
Join Allsfär for a talk celebrating the magic of plants. Learn about the powerful impact plants can have on the built environment. Get ready to be inspired!
A journey through the Material Gallery – Iris Ceramica Group, 14:00-17:30, 61-67 Old Street, EC1V 9HW
A space offering a journey through matter, browsing the textures, sizes and thicknesses, with endless sources of inspiration for design lovers.
Panel: Architecture and the Ear – Solus, 18:30-19:15, 80 Clerkenwell Road, EC1M 5RJ
An exciting panel of scientists, architects and experts explore the structure of the ear and its implications for architecture & design. Followed by drinks and a DJ set by Sofie K.
Launch party – Modus, 08:00-21:00, 28-29 Great Sutton Street, EC1V 0DS
Join Modus for drinks to celebrate the launch of Maluma, their playful new seating system by Claesson Koivisto Rune.
Showroom Social – Vitra, 16:00-22:00, 64 Turnmill Street, EC1M 5RR
VitrA are hosting an evening of drinks for industry architects, designers and specifiers to round off Clerkenwell Design Trail.