24 May 2023
#UnlockTheExperience at the new ICG Gallery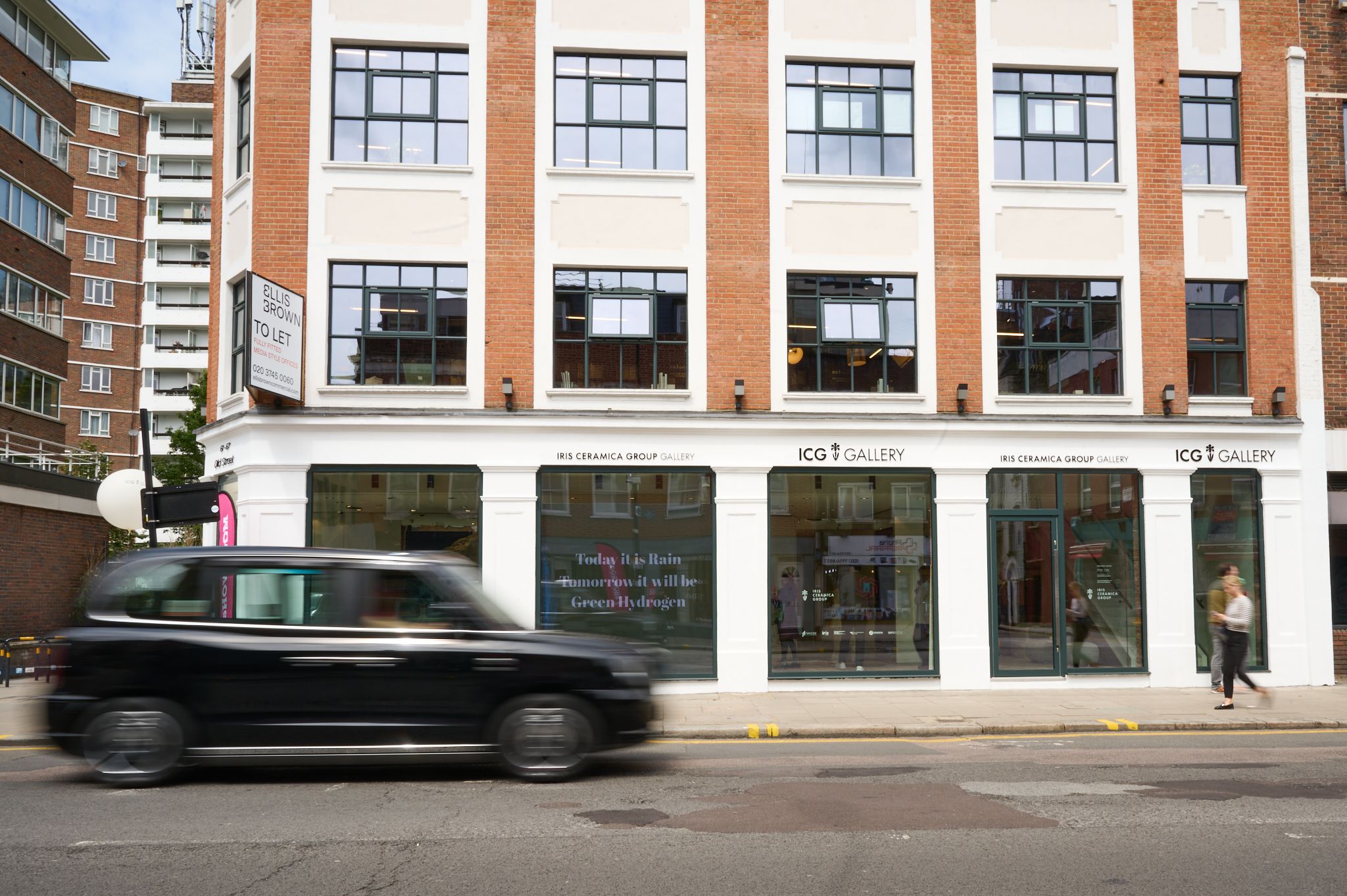 For the Clerkenwell Design Week, the Iris Ceramica Group Showroom shows off its new look, evolving into an immersive, interactive, technological and engaging Contemporary art gallery.

The new ICG Gallery in London goes way beyond the exhibition of the surfaces, it is a concrete expression of the values guiding the Group: sustainability, innovation and beauty.

The new ICG Gallery is much more than a Showroom of high-end natural ceramic surfaces, it is a place where you can tangibly and virtually experience the Group's materials and values. An immersive space where new technologies blend with ceramic materials that are the result of an ancient tradition, made using pioneering systems, opening up to new worlds and offering a unique and "repeatable" experience. Visiting the new ICG Gallery is the perfect opportunity for taking a sensory journey, a continuous mix of the real and the virtual, discovering different architectural interpretations and points of view each time.

Exteriors:
The exteriors are already an immersive experience: the digital installations in the window invite passers-by to enter the Gallery to find out about the other innovations.
Level 0:
On the ground floor, visitors cross a world created with augmented reality, discovering for themselves the four properties of the eco-active Active Surfaces®, for a world marked by health and well-being, in perfect harmony with the environment.
Level +1:
The upper floor is the realm of the Material Gallery, a space to enter in a journey through matter, browsing the textures, formats and thicknesses, endless sources of inspiration for designers and design lovers.Level -1:
With the Comfort Lounge, you enter into the depth of technological research, the Group's distinguishing feature.

Find out more about the new showroom
ICG Gallery
61-67, Old Street
London
EC1V 9H