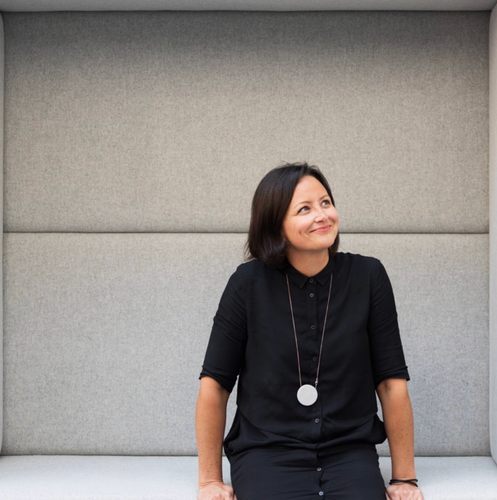 Emma Morley
Director, Trifle*
Emma Morley, Founder of Trifle*, took a less conventional route into the world of workspace design. Events, vintage clothing and marketing - all came before her role at a creative agency in the 90's, where she first began to gather valuable insight into the impact that a working environment could have on culture, productivity, creativity and work-life experience.
With a strong belief that everyone (not just the creatives!) needed and deserved an inspiring and nurturing place in which to work, Emma began a clear mission to banish grey and dull offices forever. Emma has since worked on over 100 projects in the last 10 years, predominantly in workspace design, but also retail, events, pop up and residential schemes.
Trifle* is now firmly established as a human-centric and intrinsically creative Design Consultancy with high client retention rates and an overriding passion for bringing heart and soul into the Workplace Design Industry. A wide range of SME clients include MOO.com, Omnicom Group, Long Tall Sally, MVF and Soho House Group.
Trifle has just completed a 2 floor HQ in Shoreditch for MVF, The Sunday Times Best Company to work for in 2020, marrying ongoing research and studies into what a workforce needs from an office space right now, with MVF's humanistic approach to business and their staff and are working on a London roll out for Workspace group, on localised co-working spaces.