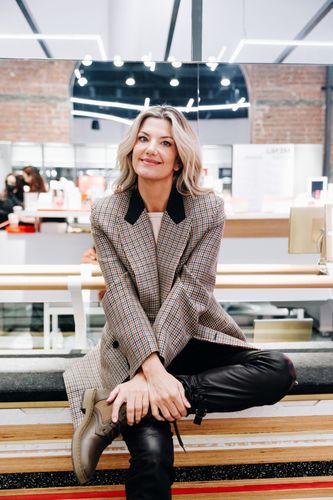 Inge Theron
Founder and Creative Director, Itanda
Inge Theron is best-known as the disruptive female entrepreneur at the head of one of the world's fastest growing beauty brands, FaceGym. Inge Theron is also chief "Sparchitect" at ITANDA - a spa design agency that creates turn-key health and wellbeing solutions for luxury spa destinations around the world.

ITANDA is behind some of the world's most innovative concepts such as global beauty brand FaceGym and Tierra Santa Healing House at the Faena Hotel in Miami. FaceGym was originally a concept for a client that is now a global beauty brand in its own right.
Inge Theron and her team have been working with Maybourne Hotel Group for the past three years, with Inge serving as Creative Director of Spa & Wellness across the group's portfolio. Recent projects include The Maybourne Riviera Spa and The Claridge's Spa. Theron's team are currently engaged on numerous spa projects including The Emory launching in Winter 2023, Maybourne's fourth hotel in the U.K, set to become a leading spa destination with four floors of wellness featuring some of the world's biggest names in fitness, health and longevity.
Through their ability to create unique, sustainable and profitable concepts, ITANDA works with clients from concept through to execution. The team strives to create innovative and visionary spaces working in close collaboration with leading interior architects such as Laura Gonzales, Andre Fu and architecture firm PDP. ITANDA are known as "trailblazers" in the spa sector, with authentic, proven programming where holistic meets high tech, with a focus on human optimisation and science backed, results orientated solutions, executed by the world's most talented hands and minds.