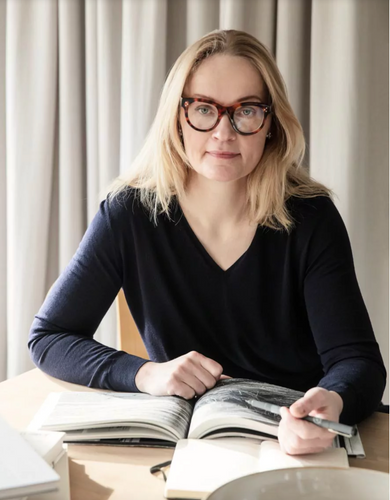 Marie-Louise Höstbo
Creative Design Director, Fritz Hansen
Marie-Louise Høstbo has worked at the intersection of architecture and Danish design for over two decades. As Head of Design, Høstbo works strategically to curate collections, develop products and continue to shape Fritz Hansen's legacy of exceptional and timeless design.
An alumnus of the Royal Academy of Fine Arts in Copenhagen, Høstbo achieved a master's degree in architecture in 2000. She worked as an architect at David Bretton-Meyers Tegnestue and then at the Dansk Møbelkunst Gallery, one of the leading galleries in historic Nordic design, where she established galleries in Copenhagen, Paris and Zürich.
Høstbo's work consists of comprehensive research on the connections between architecture and design – both in Denmark and internationally. She is an accomplished photographer and writer, and her work has been published in a selection of books and articles. This holistic approach to her craft offers unique insight when collaborating with contemporary designers and creating new designs.
The native Dane lives in Copenhagen with her two daughters.