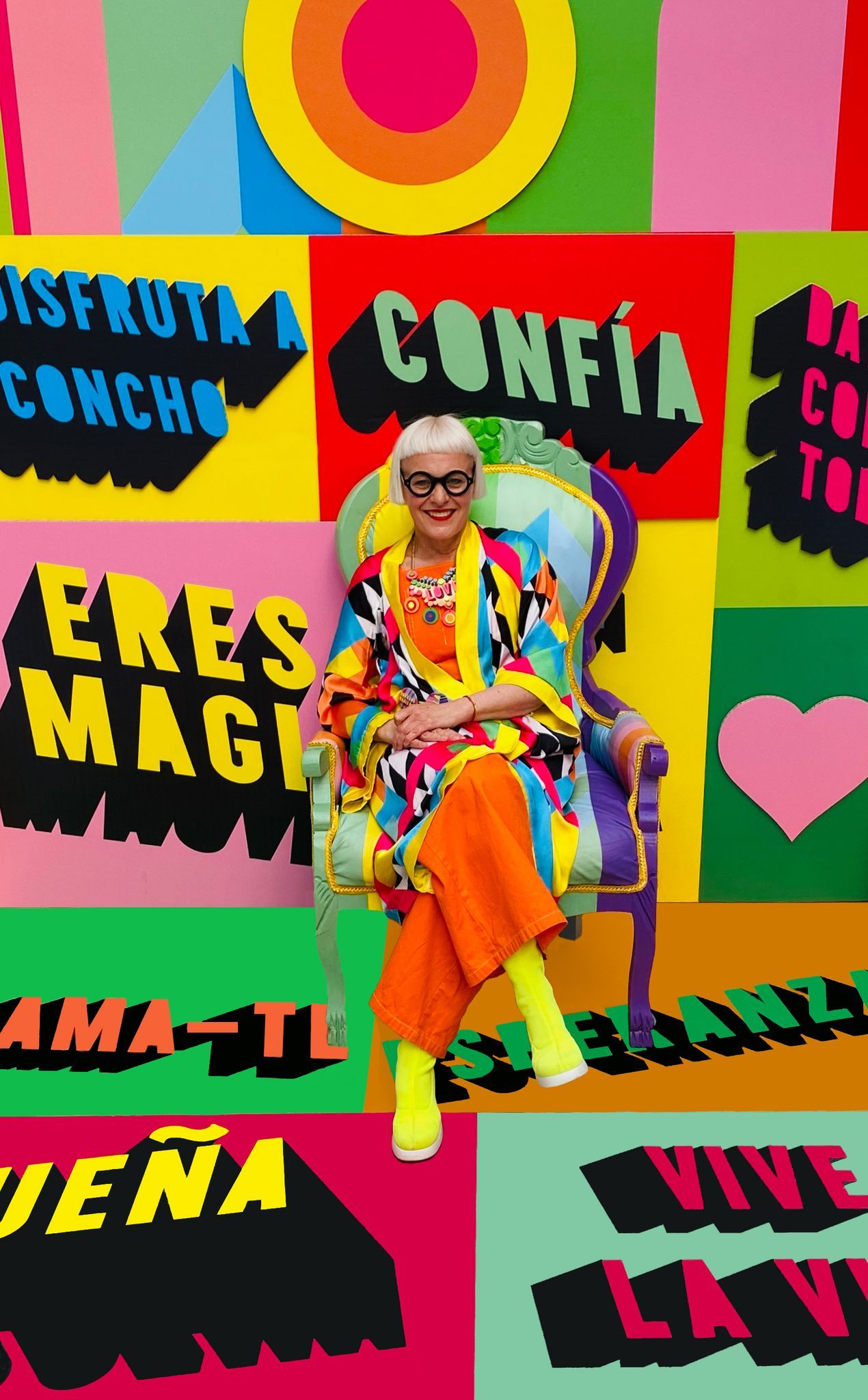 Morag Myerscough
Artist and Designer
Morag Myerscough, artist and designer, known globally for creating installations and immersive spatial artworks that transform places and champion community and public interaction.
Morag was born and bred in Holloway, London. Morag studied at St Martin's School of art (now Central St Martin's ) and the Royal College of Art. Morag set up Studio Myerscough in 1993 a successful independent studio for over 20 years and Her House Gallery and shop in 2002. During all those years Morag was always on her mission to make her own space to work in, preferring not be defined by limitations, labels and convention, The Movement Cafe in 2012 was the break through project for the work she is doing now.
Morag has forged fruitful relationships with architects, commissioners and cultural institutions that enable her to grasp the issues and problems associated with spatial commissions in challenging environments such as schools, hospitals and public spaces. Her aim is to have a social impact and transcend the limitations characterised by traditional approaches. More than anything else, Morag's work brings people together, making spaces that create joy, engendering a sense of wellbeing and belonging.
Morag's approach to work is integrated and participatory, working with communities to respond to their needs, reflecting them in her work. Her generous and participatory approach makes people believe in their spaces giving them a sense of pride and belonging in their surroundings, creating strong and meaningful narrative for spaces. She makes spaces and places for people, with people.
Morag's work is joyful, bold, invigorating and live affirming.
2023 Honorary Doctor of the Royal College of Art
2020 Honorary Fellow Royal Institute of British Architects UK
2019 Honorary Fellow University Arts London (UAL CSM) UK
2019 Honorary Professorship University for the Creative Arts (UCA) UK
2019 Honorary Doctorate Gloucester University UK
2017 Royal Designer for Industry (RDI)
2012 Honorary Fellow Arts University Bournemouth UK