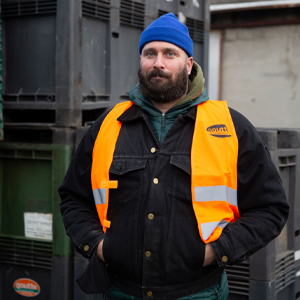 Philippe Malouin
Designer
British-Canadian Philippe Malouin holds a bachelor's degree from Design Academy Eindhoven. He has also studied at the École Nationale Supérieure de Création Industrielle in Paris and University of Montreal.
He set up his studio in 2008 and he has also taught at the Royal College of Art in London.
His diverse portfolio includes sofas, tables, rugs, chairs, lights, art objects and installations. Philippe's client list includes: HEM, Ishinomaki, Iittala, De Sede, SCP, Established & Sons and Marsotto Edizioni.
Philippe's artistic practice is represented by Salon 94 Design gallery in New York City as well as The Breeder gallery in Athens. He has recently won the Wallpaper* Magazine 'designer of the year' award. He has also been named President of the Jury at Villa Noaille's "Design Parade" in France.
Philippe Lives and works in London, where he operates his design studio.