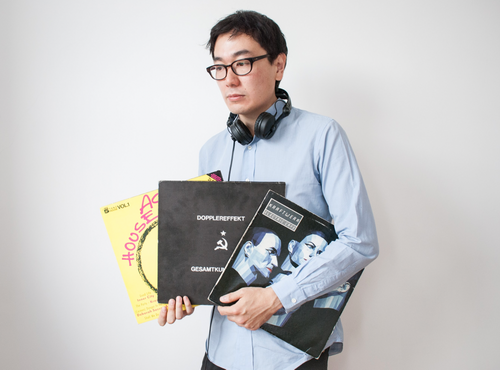 Yuri Suzuki
Sound Design Partner, Pentagram
Yuri Suzuki is an experience and sound designer who works at the intersection of installation, interaction and product design. He joined Pentagram as its first sound design partner in 2018.
An ambassador for sound, Yuri is commissioned by clients ranging from big brands and corporations to start-ups and nonprofits. Recent sonic branding projects include sonic identities for streaming platform MUBI and music industry standard interface MIDI, TV production company Dick Clark Productions and the global disability movement #WeThe15.
He has worked on research-based projects for IKEA's Space Ten Laboratory and is a continuous collaborator with Google examining the relationship between sound, people and their environments.

Yuri's fascination with music and technology has led him to create bespoke musical instruments for musician will.i.am and techno DJ legend Jeff Mills, as well as the interactive online Roland50.Studio for the cult synth manufacturer Roland.
Product designs include the PO-80 Record Factory personal vinyl cutting machine (a collaboration with Teenage Engineering), the Ambient Sound Machine, OTOTO and Colour Chaser.

Yuri's installations have appeared at the Milan Triennale, Dallas Museum of Art and Potsdamer Platz in Berlin. His work is in the permanent collections of MoMA New York and he has had solo and group exhibitions at the Tate London, the Design Museum, Turner Contemporary, Mudam Luxembourg, and the Museum of Modern Art Tokyo. In 2016, he received the Designer of the Future award from Design Miami.